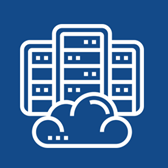 Do you think moving your applications and data to the cloud is a difficult task? Are you afraid you'll lose control of your servers, and data will spread like wildfire!!
Take a deep breath: It's not so horrible. Microsoft Azure has many tools to assist you in starting and completing your cloud migration. Azure cloud migration is a one-stop-shop for all your queries.
Microsoft Azure is a robust cloud platform with a wide range of application management tools and capabilities, making it ideal for IT settings with strict compliance and data security requirements. When it comes to migrating workloads to Azure Cloud, the four essential migration methodologies listed below are crucial.
The following are four migration strategies:
Rehost – Migrating apps from on-premises to a cloud environment with no changes
Refactor – Moving an application to the Azure cloud with minimal code modifications
Rearchitecture – Changing the application codebase to a cloud-native architecture
Rebuild – Set aside the old application and create a new one with identical functionality utilizing Azure Platform as a Service (PaaS) capabilities
Now let's have a look at some of the most important factors to consider while shifting to the Azure cloud.
Many cloud platforms are only good at one or two things which is why IT professionals prefer to use Azure cloud migration. Azure, on the other hand, is a powerful and adaptable platform that can be utilized in a wide range of scenarios. It could be anything from file size to a complete cloud-based file backup.
Make Sure you Have Enough Bandwidth
When shifting to the cloud, whether it's a public or private cloud, it's easy to overlook bandwidth. It's an aspect that needs to be evaluated regularly because neglecting something here can quickly eat up money.
It's also crucial to think about latency. Far too frequently, organizations shift service to the cloud that was previously only available on a local Local Area Network(LAN). Only to discover that their Wide Area Network  (WAN) can no longer handle the increased traffic. If this happens, the best-case situation is that the newly transferred application operates slowly. In the worst-case scenario, the entire network will come to a standstill.
Compatibility with other Applications
The application's functionality after shifting to the cloud is one of the most important elements that both software developers and service providers are concerned about. Many software service providers are still in the early phases of evaluating how their applications will perform in a public cloud environment.
Before committing to any migration, be sure that performance and support are high priorities. Learning more about the service provider's quality and performance is always a smart idea. Switching the program to the Azure test environment, for example, allows us to identify potential hazards before migrating to production. You can also read about uses of SharePoint in this post.
Keep your Cloud Environment Safe
Securing the cloud environment is critical and Microsoft Azure makes great security controls. On what we're accountable for and what security functions Azure is responsible for, such as cloud security, simple to grasp.
It encompasses the network for internal and external traffic, and it is frequently disregarded. We should also consider the security system and Deep Packet Inspection aspects, both of which are abundant in the Azure marketplace.
Consider Disaster Recovery and Continuity
Although Microsoft has a massive infrastructure with our data replicated all over the globe, this does not rule out the possibility of an outage. If we set up backup solutions on local storage, Azure can restore the data lost.
Because there are so many variables in the cloud, the chances of a data outage are significantly less. When migrating to the Azure cloud, for example, we should consider disaster recovery and business continuity plans. Then, when necessary, ensure that they do their actual task.
Are you looking for a way to make your azure migration go more smoothly?
You are at the right place.
Before implementing the transfer, businesses should do a lot of planning. The Azure cloud migration will be smoother and cheaper if you are prepared with a well-structured plan, such as the Azure cloud adoption framework. If you're planning a move, PSSPL can help you choose the optimal migration strategy for you, ensuring a successful migration and more savings.
Being a Microsoft Gold Partner, PSSPL is a pioneer in various cloud migrations for nearly two decades, enabling organizations to perform the migration at zero upfront costs with our continuous application support.
Author Bio:
Yuvraj Raj has been working as an SEO Executive in a software development company named PSSPL for the past year. With 5 years of experience in SEO/Digital marketing, Yuvraj has true potential to manage the company's social media marketing. He keeps a close eye on each allocated task and provides extended support as and when needed.