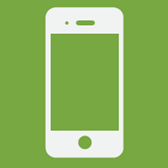 Welcome to the modern world – the world of mobile apps.
The sight of a touchscreen device with a ton of icons on its desktop has become a thing so regular, that we often forget that these types of phones have only been introduced some 10 years ago… And only undergone major mainstream use within the past 5-6 years.
However, the smartphone has spurred the development of multiple software tools, designed to make the very creation of these apps seamless; for the non-programmer crowd, and without any necessary knowledge in coding.
These app builders are being promoted everywhere, rendering almost anyone able to develop their own mobile app. For your convenience, we have outlined the top five:
This particular one is the one that claimed the name first. TheAppBuilder offers two contrasting approaches to app building: by means of an online toolkit and either TheAppBuilder itself, or using the training that the app has integrated within itself to outline and build the app structure.
App protection has been made available, no matter if they're public or private, utilising usernames and passwords before distributing them through the app store, which truly is the final goal for anyone wanting to make their name in the world of apps. Updates are unlimited, so you can go live and update your structure in no time.
A drag-and-drop app, EachScape allows you to come up with professional-looking apps for HTML5, Android and iOS. This app builder doesn't rely on templates, but on customizable native and HTML5 apps instead, with push notifications, location-based services, integration with various social media sites, such as Facebook, LinkedIn, Twitter and many more and live streaming included. Images, video and audio files and texts can easily be stored in addition.
This app builder is extremely beneficial, regardless of what type of an marketing app you're making: real estate, restaurants, legal services, sports, non-profit organizations, even religious organizations and bands can easily benefit from the services in offer.
A wide variety of customizable templates and features such as push notifications, content sharing, GPS, mobile shopping cart, social media and even mobile reservations are also available.
Complementary for an iPhone or an Android-based device, this app builder can take care of every detail of your app, without requiring you to master code beforehand. 9 heavily-customizable templates are integrated into the Good Barber app builder, for getting started with 350 icons and more than 600 cool Google Fonts, in addition.
Furthermore, a free web mobile version is available, you can seamlessly access using your pocket device. Each time app parameters are adjusted, you get instant visual feedback. Add push notifications to all this, and you've got a neat app builder at your hands.
Professional-looking apps can be created in a matter of minutes, using this cool app builder. Naturally, the tech skill requirements required here are next to none, so knowing your way around coding is not a necessity. Within the 10 minutes after you've got a hold of this app builder, you can not only create your account and verify it, but also even create your first basic test app.
The app making in BuildFire is as basic as it gets with app builders: choose and customize the look of your app by means of many templates in offer and cover the app feel category simultaneously and then add content by means of widgets. You can also preview your app without having to pay extra money, which is a feature usually charged on most app builders.
BuildFire is among the best tools of its kind for beginners on the market, but also quite complementary for the experienced app designers.
Creating mobile apps has never been easier than it is now with the assistance of these developer tools. Some are offered for free, some as trials, and some as fully licensed (paid) solutions. Any way you roll the dice, we feel that we've effectively covered the top five mobile app builders on the market today.