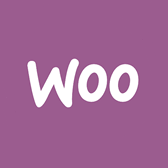 We all know that WordPress websites are capable of selling both physical and digital products with ease. The WooCommerce plugin by WordPress, on the other hand, is crucial for efficiency.
The plugins are useful for enhancing marketing efforts, delivering a better shopping experience for customers, streamlining administrative tasks, and much more. In addition, other functions such as pricing, appealing website design, currency conversions based on regions or nations, and so on might help to attract potential customers to your online store.
WooCommerce plugins are simple to set up and operate, but they might be intimidating to individuals who are unfamiliar with them. To save time and help businesses make the best decisions, we've outlined what WooCommerce is, and which plugins may be integrated into a business site to improve productivity and simplicity of operations. Furthermore, you will learn how custom WordPress plugin development can benefit the business and customers.
WooCommerce Defined
WordPress' WooCommerce plugin turns a regular WordPress site into a responsive and dynamic eCommerce store. Furthermore, there are various other advantages to using WooCommerce as your chosen online store builder. Its one-of-a-kind functions and features include:
Secure and safe website
A free platform
Easy to install and set up
Easily customizable
SEO-Friendly eCommerce store builder plugin
24/7 Customer Support
Best WooCommerce Plugins for 2021
WooCommerce Multi-Currency
The majority of businesses have gone digital and are now offering goods and services through the internet all over the world. Hence, having the ability to accept several currencies on your website can be extremely beneficial. This is where the WooCommerce Multi-Currency plugin comes in.
This plugin allows businesses to provide customers with a drop-down menu from which they can select currency alternatives based on their location. As a result, buyers can pay for things conveniently based on their current location. Providing clients with a variety of payment options can also help with growing sales.
Features Include:
Enable the users to pick the currency with ease as a drop-down menu
Pricing is automatically recalculated depending on current currency rates
Pricing is automatically corrected
Make use of the integrated "prince charming" feature
WooCommerce Multilingual
Consider WooCommerce Multilingual plugin if you're searching for better WooCommerce capabilities that most other online stores don't have. The multilingual plugin, like the multi-currency plugin, allows you to interact with customers all over the world and enhance sales production as a result. Furthermore, WooCommerce Multilingual helps with easy translation of the site's pages based on the country.
Features Include:
Having the ability to translate products and site pages
Maintains the translation language during the buying process
Emails are sent in the user's choice language
Also capable of converting categories depending on personal preferences
Mailchimp for WooCommerce
Mailchimp for WooCommerce is a WordPress plugin that you can install and use for free. Users can connect their online store to Mailchimp using this plugin. The Mailchimp plugin can also be leveraged to deliver messages to specific customer groups depending on their buying habits.
Additionally, you can use the dashboard to send out scheduled texts, track those messages, get reports, and effectively automate consumer interactions.
WooCommerce Customizer Plugin
This customizer plugin lets businesses easily personalize their website designed on the WordPress platform without any need to learn or implement complex coding. The default theme components of the existing plugin in your store are not modified by this plugin. However, in addition to the default theme and components, it is beneficial to include unique functional requirements. Designers can also include logout and login options in a specific website theme area.
You can change the font size and color of buttons available on your WooCommerce site with a few clicks. Additionally, if you wish to create a unique redirect URL from your store's login and logout pages, you may use this plugin to do so.
YITH Woocommerce Wishlist
Of course, the WordPress website design platform offers fantastic plugins that can be added to the site to make it more engaging and user-friendly. Providing customers with the ability to create wish lists is one of the best and most distinctive things you can do.
YITH WooCommerce Wishlist solves this problem. This plugin is a powerful tool that allows designers and businesses to simply add the option to create wish lists to their websites.
Features Include:
Show the "add to wishlist" button on the store page with ease
Allows for product variation
Add the shortcode "Add to Wishlist" to any page
Functions well with the rest of the YITH WooCommerce plugins
AcyMailing
WooCommerce has a plethora of branding and email plugins to choose from. However, choosing the right one according to the needs could be daunting.
AcyMailing a fully featured email automation solution with a drag-and-drop builder and a wonderful dashboard for tracking stats. It provides 24/7 support, newsletter integration capability, and more.
Features Include:
GDPR Compliant
Social Media Sharing Ability
Easy WooCommerce Integration
Multilingual Interfaces
OptinMonster
OptinMonster is the one of the most effective and powerful lead generation plugins offered by WordPress that enables converting website visitors into loyal buyers. The best part about this plugin is that it allows you to target each website visitor by analyzing their shopping habits, desires, and expectations.
You get the options for creating scroll boxes, geo-location targeting, attractive popups, and much more. You can attract traffic with content marketing, SEO, and promotional ads, and turn those visitors into revenue with OptinMonster.
WooCommerce Product Slider Plugin
A fantastic utility called Product Slider for WooCommerce rounds off our list of the top WooCommerce plugins. The slider is an excellent approach to present products in a flip or rotating format. Additionally, the plugin helps in growing and showcasing specific products anywhere you want on your website.
Do you want to make a unique sales slider? This plugin has got you covered.
Features Include:
Mobile-friendly and responsive plugin
Variety of customization features
In-built themes
Easy installation and set up
Wrapping Up
When you consider leveraging a plugin such as WooCommerce, the options are endless. They can help to sell products or services online straight away, without any hassle. You can also hire a  WordPress development firm to not only integrate the plugins but also to develop and design them according to marketing strategies and SEO compatibility.
Each plugin is useful in its own way and offers a wide range of customization options for creating a visually appealing and adaptable website. Any of the plugins you choose integrate can provide you with more functionality and help you achieve your business goals.
Author Bio:
Emma Watson is a WordPress Developer and passionate blogger. Currently, she is associated with WordSuccor – custom WordPress development company in the USA. She is well known for her professional writings and technical blogs. She loves to share useful information regarding WordPress. Follow her on Twitter and LinkedIn.