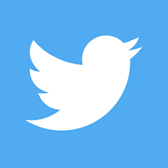 Twitter is making a lot of changes to try and increase user activity, including changes to advertising on their site. The social media platform has over 330 million active users per month across the globe and more than 68% of users tend to purchase from brands they follow. Here are two examples of successful advertising campaigns:
The New York Times
The brand uses ads on Twitter to increase their subscribers base and promote the limited time offers. Their campaigns on Twitter are straightforward and simple, helping them to stand out.
Key Techniques Used:
Use Twitter Frequently – They promote on the platform regularly, encouraging continued engagement.
Discounts – They post enticing offers for their followers, encouraging them to click on the ads.
Limited-time Offers – They post ads that have a sense of urgency which motivates followers to make a purchase before time runs out. This helps improve conversion rates and CTRs.
Coca-Cola
Coca-Cola runs a campaign every year with #HolidaysAreComing. The ad festively features the Coke truck. If someone tweets with the hashtag, a truck appears in the tweet. This helped with massive Twitter retweets for their hashtag campaign and reach a significant audience on Twitter.
Key Techniques Used:
Visually Appealing Campaigns – Using gifs in their ads made them more engaging, resulting in their followers sharing the campaigns.
A/B Testing – They used A/B testing for their ad campaigns on Twitter which will allowed them to see what ads work best for various audiences, visuals, etc.
About Twitter Ad Campaigns
There are two different types of ad campaigns, automatic promoted tweets and manually promoted tweets. The first is when Twitter automatically promotes the first ten tweets that you post every day.  Manual promoted tweets are posted by an actual person and can therefore be more targeted.
Depending on your objectives, you can choose where your ads appear.  The potential ad placements are on your profile, in searches, audience platform, and in user's feeds.
How to Create Ads on Twitter
As mentioned above, Twitter has made a lot of changes to its ad platform.  After deciding if you want to promote an existing tweet or create a new ad, here are the simple steps you need to follow.
Manage Objective and Budget – Select the objective for your campaign on Twitter. Then, name your campaign, set the total or daily budget, and you can schedule your ad campaign on Twitter. You'll also be able to add additional information in the objective you have selected.
Create an Ad Group – Next you will need to create an ad group for your campaign. Here you can also select the type of bid and the key conversion tactics.
Add Content – This is the creative section of the campaign. You need to choose an existing tweet or create a new tweet. It is best to create a new tweet for promotion in most cases. You can also add photos and Twitter cards in your tweet.
Choose Placements – The next step is to choose where to your ad will appear for this ad group. You can choose from searches, audience performance, or profiles. Be sure to include the business domain name.
After you complete these steps, you will be directed to the ad targeting section.
How To Target Your Ads On Twitter
The level of targeting is one of the best features of Twitter ads. You can select various target options from the following list:
Gender
Language
Location
Keywords
Interests
Behaviors
Platforms, Devices
Followed Accounts
TV Markets
Events
Once you have made your selection and reviewed the ad, you are all set to go.
Tailored Audience on Twitter
In addition to the targeting users on Twitter, Twitter features the "Tailored Audience" as an option to manage Facebook's custom audience and Google's remarketing audiences. This allows promoters to reach past website visitors or existing customers with high-quality, relevant ads. You can download the tracking pixel for Twitter to help measure ad performance and conversion rates.
Best Practices for Twitter Retargeting
Repromote to website visitors – Create a landing page on Twitter ads to turn your visitors into your customers.
Avoid past converters – Remember to remove the people who have already gone through on your offers from retargeting lists.
Use readvertising for improvement – Advertise compelling content to help people trust your brand and increase brand awareness.
Use your email list – Target your email subscribers with exciting offers.
Don't select "Extend reach by targeting the identical users" – This way you can target the only people who visit your website regularly.
Author Bio
Kaira Ralph works at  Rousesocial as a social media strategist and a content writer. She contributes a lot of articles focusing on the latest social media trends to many blogs across the web. Her passions involve reading, painting, and traveling.