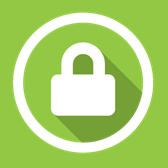 There are a few things that you need to know about cybersecurity. In addition to implementing the best software available, you also need ongoing employee training to protect your business's digital assets.
It's getting harder by the day to keep up in an increasingly digitized workspace. Because of this, CEOs everywhere struggle to feel secure in a world where a single security breach can damage public trust irreparably.
Here are 10 things that you may not – but should – know about cybersecurity.
Your Partners Can Endanger Your Data
 A recent Ponemon Institute Cybersecurity Report indicated that small-to-medium-sized businesses are increasingly targeted by cybercriminals. In 2017 alone, cyber criminals cost SMB's an average of $2,235,000 for each compromise.
Large corporations can afford to hire cybersecurity experts. Freelancers and SMB owners, however, aren't as fortunate. If you're an SMB owner, you can't help but wonder if your standard firewall and antivirus software is enough to keep your company safe.
You Can Hire a Hacker to Protect Your Data
Just as in any other profession, hackers continually improve their skills. As a result, business owners must remain vigilant in protecting their systems against threats.
The word hacker is often associated with a negative image of a criminal hiding behind a computer. In reality, hackers are highly skilled professionals who choose to illegally access information, while ethical hackers counter these attacks to keep data safe.
The Biggest Threat to Cybersecurity Isn't Online
The "weakest link" adage is especially true for smaller organizations. Therefore, it's essential that you invest in cybersecurity software and training.
There are many ways that hackers can threaten your business. While the more common methods of breaching networks have been around for a while, every day innovative black hat hackers come up with new ways to compromise your network.
The Cloud Is Safer Than You Think
In theory, the cloud seems like a great idea. The technology can vastly improve your data security.
Cloud vendors must use strong security measures to protect your information. In addition to encryption algorithms and ongoing monitoring, cloud-based storage vendors also ensure that your data is physically safe.
Password Managers Make Cybersecurity Easier
When most people think about cybersecurity, they think about big corporations. Large organizations employ full-time IT departments that protect the personal information of their millions of customers. However, small businesses are equally as vulnerable to cyberattacks.
RoboForm is an intuitive password manager that can help small businesses function on the same level as the big companies. The centralized password management solution is used by enterprises and government agencies around the world.
You Can Write Off Subscriptions for Digital Security Costs
It's essential to understand how to save money on taxes, whether it's for standard deductions or software subscriptions. In business – as in life – a penny saved is a penny earned.
Effective accounting software can prove essential to saving on business taxes. Even basic accounting software can prove challenging to master for new businesses, but it will help you to eliminate many bookkeeping errors.
Sometimes, Hackers Are After Your Hardware
Software isn't the only vulnerability that hackers exploit. As a result, you must update your software, hardware and firmware regularly. You should also take advantage of automatic update installations to ensure the safety of your business.
You can also use biometric technology to secure your digital assets. This kind of technology is much more secure than passwords. Whatever type of security you use, make sure to use it on all your software and devices.
You should also make sure that you backup your data. Keep at least one copy off-site in the event that a physical disaster threatens to destroy your precious data.
Password Protection Isn't a One and Done Deal
It seems like cyberattacks happen fast. In reality hackers are persistent and patient. By taking their time, they can silently abscond with valuable consumer information.
Hackers take advantage of malware which allows them remote access to your network. All it takes is for one employee to fall for a phishing scheme, and a hacker can use malware to access your data. You can help to protect your organization from malware attacks by keeping your staff informed and updated.
Data on the Go is Great, but it's Also a Risk
The ability to access data on the go is great, but it's essential to enforce password protection across all devices. For instance, 2-factor authentication is a highly effective way to protect your data when employees log into their devices.
You can also use 2-factor authentication as a way to safeguard against unauthorized software and firmware updates. You should restrict access to specific URLs to ensure that employees are accessing safe web pages while they're out and about.
Sometimes, Hackers Don't Steal Your Data – They Hold It Hostage
Hackers also use ransomware, which locks your data and prevents you from accessing it. They will contact your organization and demand a ransom for the return of your data. Ransomware is a serious threat for small-to-medium-sized business owners.
Conclusion
You can protect your organization from this kind of attack by keeping your backups up-to-date. You must also isolate your backups from your network, so they aren't compromised during a cyberattack.
Spending millions of dollars on cybersecurity will certainly make you feel safer. However, it's more prudent to invest your security budget wisely. This is especially important for smaller businesses that don't have the same financial resources as large corporations.
The cybersecurity environment evolves continuously and rapidly. It's easy for small business owners to revert to relying on experience to deal with cyberattacks but don't make this mistake. When you can, hire a professional that uses evidence-based best practices to protect your data. If you don't, hackers could steal your data.