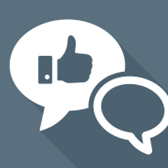 An engaged employee is committed to bringing his or her very best to the company. At the heart of employee engagement is a relationship of mutual trust and respect between worker and employer. Engaged employees feel that their contributions are worthwhile, so they take pride in delivering quality results. They believe they can benefit from the company's growth and seek to facilitate it. Disengagement has both short-term and long-term detrimental effects, not just on the employee-employer relationship, but on the overall health of the company.
Causes and Effects of Disengagement
According to a an article released by Forbes in  2014, lack of control is the leading factor in employee disengagement. The worker feels like a "drone" who is told when and where to show up and what to do, with little or no regard for his input. These employees are dissatisfied with their work/life balance.
Ultimately, poorly engaged employees reflect badly on the company. This may not be immediately apparent, but it will eventually show up in the form of increased absences as well as poor output, work quality, or customer service. An unengaged employee does not care that his behavior and attitude have a negative impact on the company because he does not feel invested in his employer's success. Consistently low employee engagement leads to high employee turnover and makes it harder to attract quality talent.
Key Points of Workforce Scheduling
Workforce scheduling software facilitates transparency by allowing employees to view schedules online at any time, rather than depending on someone else to print and deliver a schedule. The software allows HR to manage unavailability for specific employees for better coverage forecasting. It takes employee preferences into account, leading to greater satisfaction. Workforce scheduling also allows for shift swaps, a reasonable allowance for unexpected scheduling conflicts.
Improving Engagement
Giving employees a semblance of control over their schedule and availability through workforce scheduling directly addresses the leading cause of disengagement. It also creates a more efficient workplace, closing holes in the schedule that can lead to poor productivity or overloading employees to compensate for their co-workers' absences. Improving engagement reduces turnover, which in turn saves money by reducing labor costs. Essentially, workforce scheduling is an investment in the company's future.