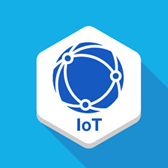 The Internet of Things (IoT) is constantly becoming more ingrained as a unique part of our lives – with a plethora of devices and objects now being controlled electronically from remote locations. A report from Ericsson showed that by 2022, there are likely to be more than 1.5 billion IoT devices with mobile connections, as well 29 billion worldwide mobile devices connected overall.
IoT is already changing the ways in which we perform common tasks, such as transportation and ticketing, placing orders, locking and unlocking the doors to our homes, and even paying for our groceries. Over the next few years, it is quite possible that conventional methods of completing these tasks will seem outdated, if not bordering obsolescence.
Irish bulk messaging provider – Neon SMS – put together an interesting infographic (below), which looks at some of the ways in which IoT is projected to impact the ways that we use our mobile phones and devices to execute everyday tasks.

Author Bio
Orla Forrest works as Business Development Executive for Neon SMS. She has worked in the technology and telecommunications sector for over 10 years and she has been with Neon SMS for the past seven years.