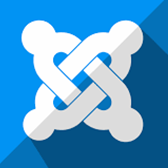 When it comes to a Joomla Website – or any website for that matter – having properly optimized landing pages is of the upmost importance. Good landing pages, regardless of what they are promoting, can be excellent tools for generating leads and sales. A landing page can either be on a websites root domain (home page) or any other page geared towards acquiring visitor data. The major objective of a landing page is to catch visitors' attention and engage them towards a desired action. However, it is very important to understand intent before designing a landing page… Whether it is about converting visitors to leads, or promoting a special offer, the major objective behind crafting these pages must be understood.
So, if you are a little confused about designing a perfect Joomla landing page and wondering how to start, let us go through this post. It will definitely guide you to create landing pages that attract visitors and engage traffic.
Keep your objectives in mind
Whether the goal is to convert visitors or generate sales, it is important to effectively communicate your offerings to the customers. It is also important to consider all those elements that play a vital role in convincing them. Considering the objective, you will be able to acquire visitors who get friendly with your business and convert.
Catch the interest and attention of visitors
As the saying goes, "first impressions are the last impression". So, as a business owner, you need to ensure that headline holds considerable importance whether the customer stays on the page or leaves it.
It is thereby important to craft a headline that speaks about your business goals and offerings. Instead of just focusing on the conversion, businesses need to cover the long time outcome. If you are creating a landing page in Joomla, simply focus on the headlines as the title of the page. If required, you can easily turn off excess menu items and modules that distract readers. Once you have controlled the user's attention, you will be ready to direct it to the text and page layout.
Elicit an action via landing pages
Landing pages are different from normal website pages. They are designed to elicit an action. It is important to give landing pages a simple layout and structure. The total number of words on landing page must also be within 150 words. Getting too wordy will divert the reader from the major objective and will definitely bring conversions down. It is also suggested to use bullets to drive attention to key elements. The landing page should be structured to help users in taking the decision easily. Headline should be placed on the top, explainer text on the left and form on the right.
Keep visuals high
Along with text and structure, visual aspects also play an important role in capturing the attention of users. No matter what message your headline draws, inclusion of image is also important to communicate the message visually. This can be done in multiple ways. You can either place an image that displays the actual offer or an image that captures the feeling you want to convey to the reader. In short, you must display an image that goes in sync with your headline, offer and persona.
Be a socialite
Landing pages are definitely the right place to be sociable. Ultimately, harnessing social proof and social sharing will act as a key component in the success you offer. Social proof is one of the stereotypical strategies and should not be underestimated, when it comes to landing pages. Incorporating social sharing in the landing pages allows you to get free marketing via word of mouth. Businesses must include social sharing buttons on landing pages, however, in some cases it is strategical to include them on Thank you page. This depends on the nature of offer you are trying to promote.
Use Joomla extensions
Whether it is about the creation of lead generation or click through page, use of Joomla extensions can simplify and quicken the entire process. Some of the well-known extensions include Geek landing page, Impacto template extension, JA Builder by Joomlart, Jin Bound, SP Page Builder, Chronoforms and so on.
Ending Notes
By following the above-mentioned tips, businesses can easily design an interesting Joomla landing page that converts visitors. Landing pages are the only gateway to increase conversions. They act as an important part of inbound marketing strategy and will definitely direct visitors and goals to your website. Let us know if you have some other tips to implement on your website. Share them with us to help others enhance their website too.
Author Bio
Bryan Lazaris is an expert Joomla developer at HireWebDeveloper (the #1 company to hire Joomla developer) who holds years of experience, and has a special interest in writing on the topic of CMS platforms. Bryan also enjoys writing about technology and believes in always "penning down his thoughts" as they come to him.