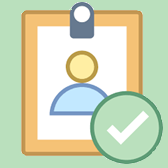 Identity verification is essential for financial firms to know the legitimacy of the individual trying to access their services. Fraud and data breaches are increasing, and banks, investment companies, and brokerage firms, among other institutions, need to implement necessary security measures to mitigate these criminal attacks.
To reduce security risk, the PATRIOT Act mandates financial technology (fintech) companies to implement identity verification with their clients.
However, some companies lack adequate anti-fraud solutions in their systems. Some still deploy conventional customer identification processes that are easily breached, while others have not upgraded to the latest technology.
The financial sector remains the highest-risk industry to fraud because of the value of the assets entrusted to them.
Moreover, due to the COVID-19 pandemic, banks are forced to transition in-person transactions to touchless processes. With this digital migration, more opportunities for fraud are emerging.
Firms in the financial industry must implement a seamless and secure digital interface as quarantine measures continue to restrict physical movement for businesses and clients.
Onboarding advanced technology for tighter security in user identity verification significantly impacts a firm's capability to strengthen customer trust and generate profit.
The importance of employing trusted user authentication methods cannot be stressed enough.
The following infographic provided by Ipsidy explains why the financial sector must implement sound identification methods to curb fraud.