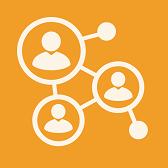 Perhaps the most difficult job in any business, those who work in Human Resources must possess a variety of skills not only to hire the right employees for their company, but effectively manage the workforce as well. HR managers must have the flexibility to adapt to the challenges posed by the diverse workforce and unexpected blockades the market can place in the way of progress.
A number of innate and learned characteristics are necessary to become a successful HR professional.
They know that they're talking about.
Knowing the industry and their own company is the key to success. Without an understanding of the market or their business' targets and prior issues, there is little they can offer. Successful HR professionals have completed research regarding the industry at large and know the roots of their organization. They also understand what is expected of employees and often have experience of their own to draw from.
They never stop learning.
For human resources managers, there is always something to learn. Every employee is unique. Business constantly changes. "Laws governing maternity leave, disciplinary actions or firing procedures can change from one quarter to another. HR managers keep up to date with changes in their business and the industry to maintain productivity" says Emily Browns, a recruiter at Brit Student and Origin Writings.
They can multitask.
A successful HR manager handles a multitude of tasks in a single day, ranging from hiring to approving leave or answering questions about company policies. They have a wide breadth of knowledge and are flexible, able to alter their focus at a moment's notice and keep track of prior work or pending tasks.
They are proactive.
An outstanding HR professional is self-motivated and embraces challenges, leading by example and working diligently to overcome obstacles. They enjoy being presented with problems to solve, seek out and settle disputes before they become complaints and work closely with all departments to overcome disagreements.
They trust their gut.
Moving forward often requires risks. When this doesn't include advice from supervisors, whether it is hiring undiscovered talent or investing in new programs, the company's future can hinge on an individual's gut feelings. Successful HR professionals trust their instincts and act decisively.
They are a people person.
Businesses don't run without employees. An effective HR manager is able to converse well with staff, regardless if it's a good situation or a bad one. "They can engage a range of audiences and communicate information with ease and efficiency, alongside being relatable. Successful HR managers maintain close communication with their employees and their daily tasks" explains John Mosby, an HR manager at Write my X and 1 Day 2 Write.
They adore data.
Technological development has allowed far more internal data processing than ever before, allowing access to statistics on effectiveness of work initiatives, department and individual productivity, and much more. Successful HR professionals use this data to understand how to motivate their employees, how they manage particular tasks, and encourage further growth.
They aren't afraid to be the bad guy.
When employee numbers need to be cut or funding has to be shifted, it is up to HR managers to redistribute funds and personnel as necessary. These decisions may be left to the professional themselves or dictated by their supervisor, but a successful HR manager isn't afraid to make the call and deliver the bad news.
They take pride in being ethical.
Working in human resources, managers have the most intimate details of every employee at their fingertips. It is extremely important to handle this data with care and discretion, to make sure the data secure, and that their employees are protected from discrimination that could originate from the data in their care.
They are highly organized.
Professionals who succeed in HR management must be organized; being able to manage so much information across different departments requires structure, a flexible mind, and an understanding of the importance of effective time management.
Without these qualities, many HR managers won't be successful. Stellar interpersonal skills, careful organization, and an understanding of the industry are necessary to weather the constant flow of challenges and opportunities working as a Human Resources Professional can produce.
Michael Dehoyos is an accomplished business writer and editor Thesis writing service and Write my coursework, where he offers advice on leading a successful lifestyle and developing a positive mindset. Michael also regularly writes articles for Next Coursework, as well as having contributed to numerous other websites and publications. In his spare time Michael enjoys hiking, swimming and reading.