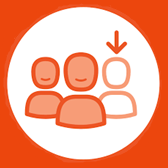 As a CEO, HR Manager, or staff supervisor, how do you view employee absences and leaves? Is it a hurdle for workplace efficiency? Or do you believe that it influences employee morale and work performance?
While employee absenteeism has a direct and significant impact on company revenue, you cannot expect your staff to be available and ready to report for work 100% of the time.
That doesn't mean you should compromise your operations and give the green light to all leave requests. Rather, what you need is to implement a concise and effective leave and absence management for all your staff.
What is Leave and Absence Management?
Leave and absence management refers to a combination of protocols and guidelines applied by the company to oversee, track, and lessen absenteeism of employees. It streamlines maintaining attendance records, ironing out sanctions for unauthorized absences, and updating employee eligibility for leave credits. Moreover, it helps to mitigate potential revenue losses and shifts in the workload.
If you notice that absences are becoming more and more frequent among your personnel, then it is time to dig deeper and reassess how you are handling attendance.
Below are tested-and-proven tips that are instrumental in helping you implement a suitable and functional LAM strategy:
Record attendance regularly
Whether it is done using spreadsheets, biometric time and attendance systems, or even the old-school card-swapping process, tracking every employee's clock in and out of work is a must. It is likewise relevant that you ensure your attendance records are updated in real-time.
Attendance data monitors employees who are religiously reporting for work, habitually tardy, or are notorious for being absent without prior notice. If you are not on top of when your staff shows up to do their job, it is likely that they will take advantage of this loophole in your operations.
Identify the different kinds of authorized leaves
Among the acceptable reasons for an employee's absence include, but are not limited to, health concerns, family emergencies, or formal appointments. There are also absences that are planned in advance and are leisurely in nature (more commonly known as a vacation leave). Some holiday observances and large-scale crises are also accepted reasons for employees not to report for work.
Specify the different types of leaves that the company acknowledges and segregate it from those that are not valid reasons. For paid time off, provide the prerequisites for an employee to earn it. Is it reserved for staff who have been in the company for at least a year? Or are probationary employees also qualified for compensated absences? How many paid leaves will be granted to each employee? Will their paid leaves increase over time?
Create a step-by-step process for filing leaves
Well-managed employee absences and leaves promote organizational agility.
If an employee is unable to show up for work, who should they contact immediately? Should they notify their supervisor or is it necessary to inform the HR manager as well? Also, when is a sick or emergency leave considered valid?
Consider the following scenarios: Normally, when employees feel physically unfit to work, their initial course of action is to inform their direct superior before they are due to report to work.
In contrast, emergency leaves tend to be unpredictable and are therefore trickier to monitor. Set a minimum of at least two hours before the beginning of the workday if an employee must attend to an unforeseen and urgent matter.
Vacation leaves are typically planned in advance. Vacation requests should be submitted no less than 48 hours prior to expected absence.
The goal is to instill accountability among your employees, so that the flow of work will not be compromised in case a crisis occurs. If employees fail to abide by the guidelines for filing their leaves, there must be a corresponding sanction. The reprimand will depend on the severity of their incompliance.
Include automated software for attendance and payroll
Companies with a larger workforce will benefit greatly from advanced attendance tracking systems. It reduces the workload on the part of your human resource staff since employees' work hours are automatically recorded and stored.
Synchronize your attendance software with your payroll system. This way all deductions, paid leaves, overtime and undertime hours are all reflected in the employee's paycheck. It will also serve as your guide when verifying eligibility for performance-based salary increases or company-initiated incentives.
Offer flexible work arrangements or alternatives for paid time off
Another tip is to devise alternative arrangements. For example, if they had to work overtime to complete an urgent project, why not convert their excess work hours into monetary bonus?
If an employee files for maternity leave, or if a global disaster like the COVID-19 pandemic occurs, give your workers the option to work remotely. You can also rotate the work schedule among your team members so that those who are assigned to work in-office get the opportunity to try work-from-home arrangements. Supply the necessary equipment for employees to fulfill their tasks should they need to work remotely.
Prioritize mental health at work
Burnout, excessive stress, trauma, and psychological conditions are silent but crippling when left unattended for a prolonged period. They can strip a person off of their will to fulfill their duties at work and in their personal lives.
A trained and professional work counselor paves the way for your workforce to express their frustrations and concerns in a healthy manner. In the long run, your staff will feel valued and more empowered to manage their internal struggles with their responsibilities both in and out of work.
As an employer, you are responsible for encouraging your staff to stay committed to their job. Effectively managing their attendance eliminates a toxic work culture and promotes a healthier work-life balance.
About the author:
Arleen Atienza has been writing for several organizations and individuals in the past six years. Her educational background in Psychology and professional experience in corporate enable her to approach a wide range of topics including finance, business, beauty, health and wellness, and law, to name a few.