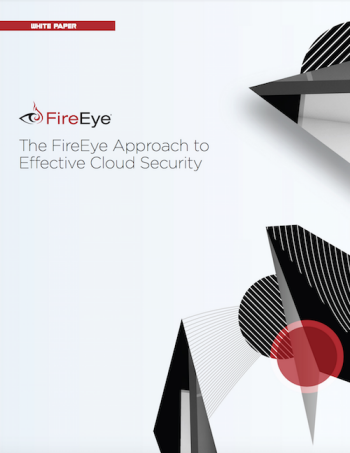 In many ways, the public cloud is more secure than a traditional data center. And yet, assets on the public cloud are compromised all the same. Mandiant, the industry leader in incident response consulting, estimates that 15 percent of all of its incident response involves public cloud assets. So, why is the public cloud getting hacked?
Read our latest whitepaper, The FireEye Approach to Effective Cloud Security, to learn about all of that and more, including:
An Anatomy of a Public Cloud Compromise – We take you on a journey of a fictional public cloud attack from start to finish, breaking down exactly what the attackers need to do to succeed.
Developing a Comprehensive Cloud Security Plan – Learn about everything from collecting and analyzing all relevant data, to training analysts for cloud security, to having a good line of communication with cloud providers.
The FireEye Approach – See how organizations using the public cloud can benefit from the FireEye suite of security products and services, including FireEye Helix, Endpoint Security, Network Security and Email Security.
Industry trends show a huge migration of workloads to the cloud. As the cloud grows, FireEye is growing with our customers to ensure that emerging technologies are not an attacker's playground.
Read our whitepaper and ensure that your public cloud is secure.