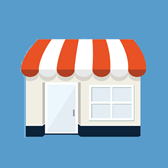 Small businesses have been greatly affected in the year 2020 due to the abrupt outbreak of the Coronavirus. The unusual situation created by the pandemic forced businesses around the world to shut down. Therefore, small businesses need to be proactive and take necessary measures to stabilize their startups.
Stats and Figures
After surveying small businesses, Goldman Sachs reported that more than 75% of the small business wouldn't be able to continue their businesses in the next three months due to the pandemic and lockdown situation.
7 million small businesses have been affected in the US due to the pandemic.
20 million workers associated with SMEs have suffered directly due to the pandemic.
Industries, including leisure, travel, education, sports, and art, have been affected.
More than 95% of small businesses have been affected due to the virus already.
Coronavirus and Small Businesses
The authorities around the globe have been trying to adapt to the ever-changing situation by releasing new SOPs. Several steps have been taken by governments to help small businesses try to weather the storm. There have been new policies regarding financial help for small business owners. Some notable policies are:
Providing protective equipment in bulk to small businesses before reopening
Online portals for help and guidance of small businesses
Working with financial institutions to work on grants, incentives, and loans to small business owners
Incentives and guidance for small businesses to digitize their operation and grant long-term capital
Encouraging consumers through various platforms to support small business and shop locally
How Can You Stabilize Your Small Business During The Pandemic?
One of the most common queries for owners right now is how to sustain and stabilize their small businesses during the Coronavirus. Although the economy has been crippled due to extended lockdowns, there is still hope. Small businesses need to re-strategize to remain operational.
As small businesses have a lack of cash flow and money reserves, it gets difficult for them to cope in uncertain times. You can follow 4 simple steps to stabilize your small business in this time of turmoil:
1.       Communicate
Whether your business is product-based or service-based, it is important to communicate with your clients and customers. During such circumstances, they will be curious about how you are adapting to the current situation. If you are offering any alternate working hours or other services in the wake of the pandemic, then it is important to get the word out.
For example, multiple stores have launched e-stores in the past few months, so you must let your customers know that you have shifted online, and they can contact you via email or website rather than visiting in person. Moreover, several restaurants have started providing free deliveries, take away and car dine-ins. If you are offering such services, make sure to communicate this to your customers.
Carpet Cleaning London, a cleaning service in the UK, like many other services, have altered their SOPs after the Coronavirus outbreak and used their website as a medium to communicate the updates to their clients. Several businesses have added a COVID-19 update page on their websites for the new notifications. You can also use email marketing to keep customers informed.
2.       Alternate Services
Due to COVID-19, the supply chains have also been disrupted. The import-export channels were unable to work like normal and delays in shipments are common. If, due to any reason, you are unable to get the supply of your goods, look for alternate services that you could provide to your clients.
Look for the market need and think creatively about similar services that you can provide. Multiple companies have started giving online counseling, webinars, e-books, and other material to shift their physical services to online and remote services. At-home assembling kits have also gained popularity in the past few months. You can facilitate the consumer and create ease for both the end-user and the seller.
3.       Time To Go Online
No matter how small your presence was on digital media pre-pandemic, now is the time to shift online. In the past few months, we have all realized the power of technology and how startups providing online facilities online have boomed. Even once the pandemic is over, the current consumer behavior is likely to prevail and people will most likely continue purchasing online.
Multiple meetings and online classes have been shifted towards apps like Zoom and Skype. People now prefer to shop via apps, so they don't have to step out for these activities. If you do not have a website, now is the time to create one. Start working on your digital media marketing and re-strategize your marketing plans. Several companies are offering digital marketing services to small businesses during COVID-19 time. Making use of these services can help create a robust online presence.
4.       Manage Your Expenses Carefully
The future is uncertain, and we don't know when the world is getting back to normal. In these times of uncertainty, every penny matters a lot. This is why you need to plan your expenses very carefully. Cut off all the extra expenses and make sure to figure out ways to save as much as you can.
Figure out your source cash flow and highlight the top expenses to minimize. Pay attention to your inventory and project management during these tough times and reevaluate your finances.
There are also several financial programs offered by governments and banks in the wake of COVID-19. Look for financial funding programs and apply for the ones you are eligible for to keep your business stabilized.
Be careful about the payments and clear the dues as a top priority task
Keep your personal and professional expenses separate
Keep track of your expenses by monitoring your books
Look for better deals; save everywhere you can
Invest for growth carefully
Plan for the future
Going through these difficult times and facing an uncertain future has been hard on all of us, especially small businesses. With these four simple steps, small businesses can re-strategize and hopefully remain operational.
Author Bio:
Shaheryar provides ghostwriting and copywriting services. His educational background in the technical field and business studies helps him in tackling topics ranging from career and business productivity to web development and digital marketing. He occasionally writes articles for  Carpet Cleaning London.