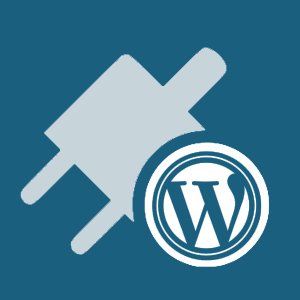 WordPress, the world's most popular content management system (CMS), owes much of its versatility and popularity to the extensive ecosystem of plugins available. Plugins are small software extensions that can be easily added to your WordPress website to enhance its functionality, improve security, and boost performance. In this in-depth article, we will explore the importance of using WordPress plugins, how to implement them, essential functional and security plugins to consider, and some valuable tips for managing and optimizing your plugin ecosystem.
The Importance of Using WordPress Plugins
Enhancing Functionality: WordPress plugins allow you to expand the capabilities of your website without writing custom code. Whether you want to add contact forms, create e-commerce functionality, incorporate social media sharing, or optimize for SEO, there is a plugin for almost every need. This extensibility makes WordPress a versatile platform for any type of website, from blogs to online stores and corporate websites.
Customization: Plugins enable website owners to tailor their websites to meet specific requirements. You can choose from thousands of free and premium plugins to personalize your site's design and features. This customization is a crucial aspect of creating a unique online presence.
Time and Cost Efficiency: Using plugins can save time and money. Rather than hiring a developer to build custom features, you can find a plugin that fulfills your needs. This not only reduces development costs but also speeds up project timelines.
Seamless Updates: WordPress releases regular updates to improve security, performance, and features. Plugins are designed to seamlessly integrate with these updates, ensuring your website remains up to date without major disruptions.
How to Implement WordPress Plugins
Installing and managing plugins in WordPress is straightforward:
Access your WordPress dashboard and navigate to the "Plugins" section on the left-hand menu.
Click "Add New" to search for and install plugins directly from the WordPress Plugin Repository. Alternatively, you can upload plugins from external sources by clicking "Upload Plugin."
Once you find a suitable plugin, click "Install" and then "Activate" to make it functional on your website.
You can configure and customize the settings of each plugin from the "Installed Plugins" section in your dashboard.
Functional WordPress Plugins
Yoast SEO: One of the most popular SEO plugins, Yoast SEO helps you optimize your website for search engines. It provides tools for improving on-page SEO, readability, and XML sitemaps.
WooCommerce: For e-commerce websites, WooCommerce is a robust and customizable plugin that allows you to sell products, manage inventory, and process payments.
Contact Form 7: Create and manage contact forms with ease, enabling visitors to get in touch with you directly. It's a versatile tool for any website.
Jetpack: Jetpack offers a suite of tools for enhancing performance, security, and engagement on your site. Features include image optimization, spam protection, and visitor statistics.
Wordfence: Wordfence is a comprehensive security plugin that protects your website from malware, hacking attempts, and other security threats. It includes a firewall, real-time monitoring, and login security features.
Sucuri Security: This plugin offers security auditing, malware scanning, and a website firewall to safeguard your WordPress site. It helps you recover from security incidents quickly.
All in One WP Security & Firewall: A free, user-friendly plugin that provides a variety of security features, including firewall protection, login lockdown, and database security.
UpdraftPlus: While not strictly a security plugin, UpdraftPlus is essential for regular backups. In the event of a security breach, having a backup can save your website.
Useful Tips for Managing WordPress Plugins
Keep Plugins Updated: Regularly update your plugins to ensure they remain compatible with the latest WordPress version and are protected from security vulnerabilities.
Limit the Number of Plugins: While plugins are useful, avoid overloading your website with too many, as this can slow down your site and introduce potential conflicts. Aim for quality over quantity.
Research and Reviews: Before installing a plugin, research it thoroughly and read reviews to ensure it's reliable and well-maintained.
Delete Unused Plugins: Remove any inactive or unnecessary plugins to reduce the risk of security vulnerabilities and improve website performance.
Test After Plugin Installation: After installing a new plugin, thoroughly test your website to ensure it functions as expected and doesn't conflict with other plugins.
Conclusion
WordPress plugins are an invaluable asset for enhancing the functionality, security, and performance of your website. They empower you to customize your site, improve user experience, and secure your online presence effectively. By following best practices for installing and managing plugins, you can harness the full power of WordPress to create a dynamic and secure website that stands out on the web.