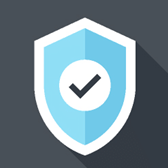 $4.24 million. That was the average cost of a data breach in 2021. WordPress powers over 40% of all websites, so it's easy to see why having a secure site is so important.
It's not just about a breach of data. A website hack can cause ransomware threats, security risks to users, and loss of business revenue and reputation. In the rest of this article, we look at what makes WordPress security important and how you can ensure the security of your site.
Why WordPress Security is so important
One of the most popular tools today, WordPress is used by both big and small business owners. The reality is that most hackers pay little attention to the size or reputation of the site that they are targeting. Every hacked website helps them cast their malicious net wider and inflict more damage.
Why focus on WordPress security?
There are plenty of reasons why WordPress security should be a top priortity. The five most important ones are to:
A compromised website can bring disrepute to any brand – big or small. Users will get frustrated if your WordPress site goes down, even for a few hours. 40% of users abandon a site just because it takes longer than three seconds to load. Imagine what a broken or hacked website could mean.
A safe and operational website that prioritizes customer experience is key to protecting brand information and reputation.
Secure customer information
The safety of customer data is another reason why security is important for your site and their databases. A data breach can compromise the confidentiality of your customer records – and expose sensitive data like credit card numbers and personal information for hackers to exploit.
For instance, if hackers get access to your customers' email addresses, they could spam them, or even worse, launch phishing attacks by impersonating you, or another entity they trust.
A compromised website (even for a limited time) can lead to loss of business and revenues. Research by Gartner states that downtime costs companies an average of $5,600 per minute.
A hacked website could cause not just immediate revenue loss, but also drive away loyal visitors, impacting your downstream revenues.
Protect your site from malware attacks
Malware can stay undetected on your WordPress website for months, putting your website visitors at risk. This malware can be the reason why your website is a victim of repeated attacks.
With so many malware variants like pharma hack, japanese SEO hack, wp-vcd.php being developed by hackers to target WordPress sites, making WordPress security a part of website maintenance is a necessity.
To safeguard and improve SEO
Website security is a key consideration in search engine rankings. Your website could be among the highest-ranking sites on the Google search results page. However, once it is compromised, Google could blacklist your website to protect its users, undoing years of SEO effort.
Paying attention to WordPress security should be part of a holistic SEO strategy.
These are just 5 reasons that highlight the importance of WordPress security. Next, let's look at some proven ways to secure your WordPress site.
Tips to secure your WordPress site
Now that you understand the importance of securing your WordPress site, in the following section, we will explore some proven tips to secure your website from hackers:
Tip 1: Use strong passwords.
This is probably the easiest way to secure your WordPress site. Hackers often use brute force attacks to undermine user accounts and gain illegal entry into them. Most WordPress users make these attacks easier for hackers by using weak and easy-to-guess passwords like "123456" or "password123".
The best way to minimize the success of brute force attacks is to configure strong passwords that use a combination of:
Upper-case and lower-case alphabet
Numbers
Special characters such as: @ and _
Make sure your configured password is at least 12 characters long, and you change your users' passwords once every 6 months. To generate strong passwords, you can also use WordPress-specific password manager plugins like Password Manager and LastPass.
Tip 2: Use SSL.
Short for Secure Socket Layer, SSL is among the recognized safety standards for websites around the globe.
Google recommends every website to move from the "HTTP" site protocol to the more secure "HTTPS" protocol. Besides encrypting all the data sent between the web server and the user's browser, HTTPS-enabled websites are also preferred by Google and are accorded a higher search engine ranking.
How do you move your website from HTTP to HTTPS? By installing an SSL certificate. For WordPress sites, you can install the SSL certificate by installing a plugin like "Really Simple SSL" or "Let's Encrypt".
Tip 3: Keep WordPress core, plugins, themes updated.
Hackers mostly try to exploit the security vulnerabilities in software versions to attack websites. To protect against this, the WordPress team regularly releases updates or versions that contain security fixes and patches. It's the same for plugins and themes.
Apply regular updates to your Core WordPress and installed plugins/themes to improve the security of your WordPress website.
WordPress users often avoid updates for the fear of breaking their sites. The best way is to apply these updates directly on the website. If you're looking for a simple way to do this, WordPress plugins like MalCare have an in-built staging functionality where you can first test the latest updates – before merging them on the live website.
Tip 4: Use a security plugin.
WordPress site security can be handled by your hosting company or by you – say, by scanning for malware and cleaning your site regularly. While website security provided by your hosting company is convenient, you can't always be sure of how effective and efficient their security practices are.
On the other hand, manually scanning your website for malware and cleaning it, is complex and technical. A simpler solution is to install a WordPress security plugin that can automate the malware scanning and removal process. Security plugins like MalCare and Sucuri are designed for WordPress sites and can detect even new and lesser-known malware variants.
These tools are easy to install and do not require any technical expertise, or deep WordPress know-how. For instance, the MalCare tool has scheduled daily scans, and 1-click options for instant scanning and malware cleaning.
Tip 5: Harden your WordPress site.
The WordPress team recommends a set of 12 hardening measures such as disabling the file editor, blocking PHP execution, and securing the WP-Admin panel. For novice WordPress users, these hardening measures can be technical and challenging to implement.
Security plugins like MalCare help users implement WordPress hardening measures in a few clicks on their dashboard.
Tip 6: Take WordPress backups.
Despite all precautions, there is no 100% protection against a hacks or website downtime. What happens when your site goes down? Your first thought is about restoring it to normalcy. This is possible through website backups, which can restore your website to avoid further damage due to downtime.
Manual backups are tedious and time-consuming; the alternative is to use WordPress backup plugins like BlogVault or Backupbuddy. These backup tools are easy to install in a few minutes and can be configured for any WordPress site. They have benefits that go beyond just backups. For instance, the BlogVault tool comes with website migration and website management functionalities – in addition to features like one-click backups/restores, and real-time backups.
Wrapping Up
In the world of website security, the saying "prevention is always better than cure" is more than just a cliché.
And WordPress security is no different.
While you can never be completely safe from hackers and malware, regularly scanning your website for malware, keeping your website updated, and investing in tools that help you detect and remove malware can go a long way in improving your site's posture. We hope this article has provided you with solid insights on how you can secure your WordPress site.