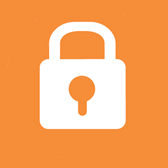 As rapidly as our modern world of technology continues to evolve, the same can't be said for the way the vast majority of consumers and organizations still use and manage their passwords. Many of us simply aren't aware of just how critical a strong password really is and how it can significantly reduce our vulnerability to a cyber-attack.
We all use passwords in some capacity—they're necessary functions of online banking, logging into work servers, accessing medical information and creating social media accounts. However, we often fail to remember that for many of these online systems, a simple password is all that stands between your confidential data and a hacker trying to access it. After all, 80%  of hacking-related breaches are caused by stolen and reused credentials.
Here's some data on the consequences of poor password hygiene:
4 in 10 of Americans have had their personal data compromised online.
Of the 40% of Americans who have had their personal data compromised online, 47% lost money as a result.
Only 45% of Americans say they would change their password after being hacked.
The total cost of a data breach in America was $8.64 million in 2020.
80% of hacking-related data breaches are linked to passwords.
Brute-force hacking tools are sold on criminal marketplaces for just $4 on average.
There has been a 24% increase in the number of data breaches caused by malicious attacks since 2014.
16% of malicious data breaches in 2020 were caused by a vulnerability in third-party software.
53% of malicious data breaches were financially motivated in 2020.
14% of malicious data breaches in 2020 were caused by phishing.
The data shows very clearly just how much passwords matter! For a deep dive on how you can make your password more secure and learn how to make yourself less vulnerable to cybercriminals, the infographic below walks you through what you need to know.