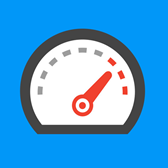 Your company's online presence – and thus flagship website – is a very important asset in modern business today. These days, organizations have to offer an easily navigable and quick loading web experience. Besides cutting down on user frustration, this can open up a whole can of new possibilities for marketing, branding, attracting leads, and more. However, hosting a "run of the mill" website just isn't going to cut it these days. Besides good, relevant content, you need speed… That is, fast website loading times!
You need to enhance your company's website performance as much as feasibly possible – even if only to give visitors the best possible user experience. The bottom line is, modern consumers don't have a lot of patience when it comes to waiting for a website to load. If your site is slow, people will abandon ship before they even get the chance to view your content.
In this infographic, the people at Firstsiteguide point to some important studies and numbers that show just how little patience visitors have for slow websites… And if that weren't enough, website performance is now also directly linked with SEO.
Point being, if your website optimization strategy is implemented correctly, it will help your company rank higher, increase your brand awareness, and ultimately generate more sales and leads. More >>