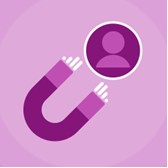 The internet is filled with a myriad of definitions for customer engagement. But to break it down in simple terms: customer engagement is the interaction between a business and its customers. This interaction happens across multiple different channels and platforms. Still not clear? Let's go into a bit of detail then.
Customer engagement begins at the very moment a customer first reaches out to your business. Let's use an example of an abroad education consultancy. Every person who is interested in studying abroad is a potential customer. For such brand, customer engagement begins when a person expresses their interest and continues even after the agency helps them get into a university abroad. But why do you need to follow up after? That's what we will explore next.
Why is Customer Engagement Important? 
Businesses are often only concerned with getting the customer to 'buy now'. But the benefits of keeping your customers engaged with your brand before and after purchase far outweigh the time and effort put into increasing customer engagement.
Customer engagement establishes an emotional connection with your brand and enhances the customer experience. A strong emotional bond between your brand and your customers will help you retain them. Also, the best marketing tactic can often be keeping your existing customers happy so that they can spread the word about your business.
Up-selling, cross-selling, and average order value are a few other metrics in which you might see an increase, thanks to improved customer engagement.
How to increase customer engagement? 
There are a number of ways you can boost customer engagement, especially with the advent of social media and new technology. Let's take a look at a few of them.
Get to know your customers
If you want to create an effective customer engagement strategy, the first step is to get to know your customers. Figure out who they are, how they interact with your brand, and what their journey looks like. Mapping out the customer journey will help you identify potential touchpoints, bottlenecks, and challenges. This information can then be used to create opportunities for engagement.
Using a customer journey map, you can determine which points in the customer journey have the greatest impact and which are most important to your business. You can then develop strategies to improve customer experiences along each step of the journey.
Each touchpoint in the journey has the potential to be a valuable opportunity for engagement. Use this map as a guide to help you understand where these opportunities are.
Kickstart your own online community
Online communities can be a great way to connect with customers and get unfiltered feedback. However, it's important to understand which channels your audience is already active on, so you don't create any friction in the process. We all know that feeling of being a part of something special, of being connected to others who share our interests and passions. That's what community is all about.
And when it comes to customer or member experience, communities can play a huge role. By breaking down traditional barriers to communication and the exchange of information, they can deliver increased value.
Involve your customers in social causes.
As a business, it's important to get involved in the social causes that your customers care about. This makes them feel good about spending their money with you and creates a sense of community and shared goodwill among your customer base. So, bake social responsibility into your business plan and look for ways to let your customers get involved in the causes you support. You may see a real increase in excitement for your brand as a result. This is also a great way to create some user-generated content.
Get people talking
Let's look at a way that you can engage your customers without having to do anything yourself: word of mouth. When your customers have good things to say about your business online and offline, they're giving your business a big boost. Get your customers involved with your brand on social media to learn more about your company's products and services. By creating share-friendly content like contests, and polls, or by hiring a popular TikTok influencer to make content for your brand, you can increase customer engagement. Make sure to include a shareable hashtag when promoting your contest or quiz. Remember, word of mouth is your best friend.
Reward Engagement
It's great when customers enjoy their experience with your company and tell others about it on their own. This is the dream scenario for any business. You can make it even better by rewarding engagement. With a reward campaign, you can provide a token of appreciation to customers who refer your business to others. For example, your customers might receive a coupon or a free offer for sharing their experience with your business.
Regardless of the type of reward you offer, if it's relevant to your business and services, you will see a boost in customer referrals if you encourage it.
Take customer feedback seriously
Listening to what customers have to say is essential for engaging with them and making changes to your product or service based on their feedback can really build trust and excitement for your brand.
For example – Even a brand as big as Marvel Studios with a huge amount of goodwill with the public takes feedback seriously. After the recent release of the She-hulk trailer, longtime fans of the studio felt like the CGI was off the mark and did not meet the quality standards that one would expect from a Marvel film. So, the latest buzz is that Marvel is reworking the CGI of the main character after the feedback, and that earned them a lot of brownie points on social media.
But why? Because it shows that they care. And when your customers believe that the brand they love cares about them, it creates a special bond.
Wrapping Up
If you want to increase customer engagement, you need to make an effort to connect with them and interact with them regularly. Ultimately, it doesn't matter what customer engagement strategies you use, if you're consistent. Make sure your messages are on-brand and appropriate for your target audience and create positive customer experiences from start to finish.
Give customers a consistent (and unique) experience, and you'll be rewarded with their engagement, and most importantly their trust.