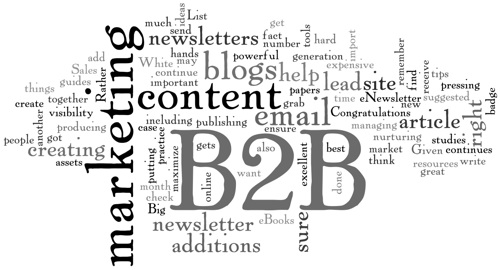 Customized & Tailored B2B Marketing Services >>
Every business is different: different demands, different regulations, different products, and different customers. As a marketer, you probably know by now that there is no template – no one-size-fits-all approach to B2B marketing.
That said, regardless of which job titles, company sizes or verticals your organization and solutions target, there are three essential things that you are going to need to be successful:
You need to set yourself apart from the competition.

You need your solution to "get found" and gain exposure.

You need to convert registrations and leads into clients.
Knowledge Hub Media can help you to achieve these objectives – and a lot more – with our B2B Marketing Services. We provide highly customized and targeted:
Lead Generation / Demand Generation

White Paper Promotion / Content Syndication

Email Marketing Services / Email List Rentals

Brand Building / Display Advertising

Webinars / Live Event Promotions
Complete the form below to learn more about how we can help your company increase registrations, sales conversions and overall marketing ROI: