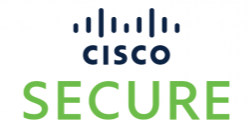 With so many definitions and acronyms related to threat detection, it's important to fully understand what each term means, and then determine if that type of solution is robust enough to offer the level of security your organization needs. It's easy to be overwhelmed by the complexity — but we're here to help!
Explore our top 10 uses cases in our new e-book and get answers to questions such as:
Security use cases e-book
Does XDR unify data from your security technologies?
What role does analytics play in bringing together insights from across attack vectors?
Is your endpoint security doing enough?
Is automation the answer?
How will you make better security decisions with XDR?
The Extended Detection and Response (XDR) for Dummies eBook explores the various types of threat detection. It offers considerations for using a comprehensive platform approach to XDR that provides a significantly stronger level of protection, while simplifying the experience for your security team. Cisco shares how our innovative XDR approach is based on the integrated platform of SecureX.