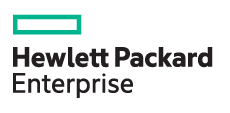 On-demand webcast
According to a recent Frost & Sullivan survey, improving productivity is the top driver for IT investment among all types of businesses. So, how do you get there? For starters, companies must give employees the IT infrastructure tools they need — and the power to use them to enact real digital transformation.
Watch this webinar featuring Melanie Turek, Frost & Sullivan's Vice President of Research, and Gary Bergo, Regional Chief Technologist at Hewlett Packard Enterprise, as they discuss why your old technology simply won't cut it. Melanie and Gary will offer attendees actionable advice on:
How to upgrade servers
Updating your data storage
The advantages of a modern network infrastructure
Management and security software to support the modern workplace
Watch it today!
About the speakers
Melanie Turek, Frost & Sullivan
As a Fellow and VP of Research for Connected Work at Frost & Sullivan, Melanie covers a broad range of markets, leveraging long-standing relationships with leading industry participants' senior executives and customer organizations. Melanie has more than 25 years' experience covering video and web conferencing, social networking, unified communications, voice, IP communications, instant messaging and presence, and the end-to-end customer experience, as well as a wide range of business software and services. Melanie brings deep technical expertise and in-depth understanding of the ways in which technology can positively impact business processes and performance. She studied social anthropology at Harvard, and she views technology transformation through that lens.
Gary Bergo, Hewlett Packard Enterprise
Gary Bergo is a former Fortune 500 Senior IT Manager with over 17 years of IT experience managing data centers, systems, networks and applications worldwide. Gary is a 17 year veteran of Hewlett Packard Enterprise and has been a Master Technologist for both HPE Storage and HP Software. In his current role as Chief Technologist for the Central and Western United States, Gary provides customers a CTO level view of HPE's Company, Data Center, Portfolio and Solution Strategies as well as Product directions and Industry Trends.
Save