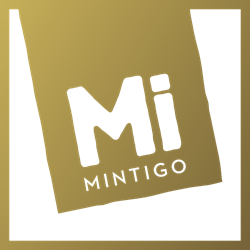 In today's B2B marketing world, there's an increase in marketing complexity and an explosion in the quantity and types of data. Left unmanaged, complexity and data overload could prevent marketers from finding and developing their ideal customers.
Enterprise software companies including Oracle are offering an expanding marketing platform to the CMO under the category of marketing clouds. It's no secret that many are expecting CMOs to outspend CIOs on technology purchases within the next several years, and marketing clouds and data tools will be front and center for marketers.
Check out this webinar to learn how predictive analytics combined with marketing clouds will bring silos of data and customer experiences together by enabling marketers to understand who their most likely buyers are and centrally manage and orchestrate campaigns.
The topics covered include:
The rise of the marketing cloud as the centerpiece in customer-centric marketing
How data and predictive analytics uncovers the insights to power the marketing cloud
Where marketing clouds are headed and what marketers need to understand to succeed in their organization
Don't miss out on this dynamic session presented by marketing thought leaders from SiriusDecisions, Oracle Marketing Cloud and Mintigo!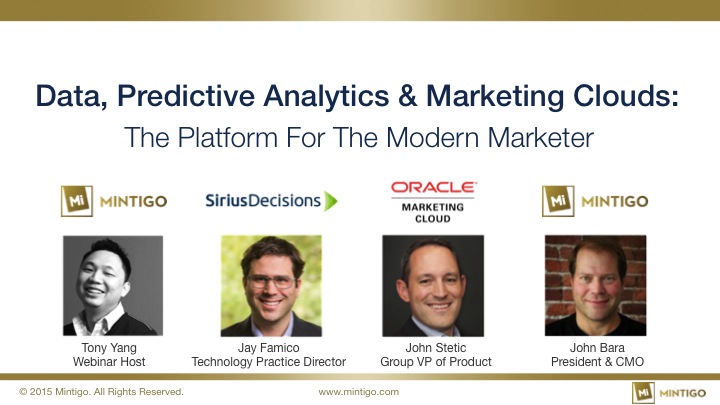 ---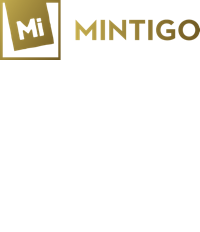 About Mintigo
Mintigo is the leader in enterprise predictive marketing. Mintigo's predictive marketing and sales platform helps enterprise marketing and sales teams find buyers faster. Enterprise companies including Oracle, Getty Images, TeleTech, Red Hat, Workfront, Equinix, SolarWinds, Time Warner Cable and Neustar work with Mintigo to transform their marketing automation and sales processes. To learn more, please visit www.mintigo.com.