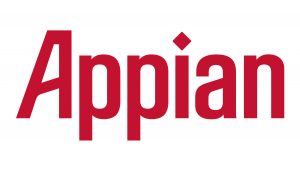 Live Event: July 23, 2019 at 1:00 PM EST
Take a more comprehensive look into new research on Software For Digital Process Automation For Deep Deployments DPA Deep.
As customers begin to grapple with developing more process-driven applications, the need for speed and low-code becomes that much more important. However, it may not be enough to excel in just low-code for simple applications. To gain true business value, a low-code platform capable of running your organization's most mission critical applications is crucial. This webinar will looks at low-code platform vendors are addressing the most complex process requirements with low-code development speed.
Join guest speaker Rob Koplowitz, VP, Principal Analyst at Forrester and Malcolm Ross, VP of Product at Appian to:
Examine some of the findings of The Forrester Wave™: Software For Digital Process Automation For Deep Deployments, Q2 2019 report
Better understand what organizations seeking a low-code development platform should look for
Learn how low-code platforms can thrive in complex process environments
Explore how organizations have already leveraged low-code to deliver meaningful results