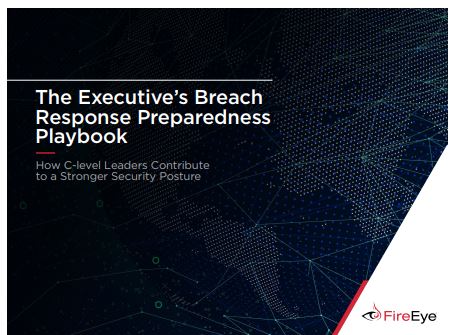 Breach Preparedness Playbook: Executive Contributions Matter
Our 2017 M-Trends report indicates the median global dwell time of an attacker within a targeted environment is 99 days. This gives adversaries over three months to roam your network and steal sensitive data—before a breach is even detected. Cyber security and breach response preparedness are quickly becoming strategic priorities for organizations worldwide.
C-suite leaders who realize the significance of their active involvement can more effectively position their organization to withstand today's advanced and relentless cyber threats.
Our Executive's Breach Preparedness Playbook outlines:
Rationale and priorities for breach response preparation and improvement methods
A best practice phased approach of executive contributions to be made before, during and after a breach
Actionable tips for executives to apply and enforce across each phase of the breach response process
Download the playbook today to dramatically enhance your organization's breach response preparedness.