Account-based marketing (ABM) is undoubtedly one of the hottest topics in B2B marketing today. And as numerous articles, ebooks and blog posts have shown, ABM success is significantly amplified when applying predictive data to outbound demand generation efforts. Without predictive analytics, it's incredibly difficult to properly identify your target accounts. And without an efficient demand gen operation, it's nearly impossible to engage the decision-makers at those accounts. So how do you connect and operationalize these initiatives to ensure ABM success?
This highly actionable session presented by Atul Kumar (Chief Product Officer of Mintigo) and Scott Vaughan (CMO of Integrate) will provide specific and tangible steps to execute an effective ABM program with predictive analytics and outbound demand gen technology.  In this webinar, you'll learn:
Why predictive analytics is critical to identifying true target accounts
The steps needed to gain the predictive data that identifies the most profitable account characteristics
Why an integrated outbound marketing program coupled with predictive data is key to engaging target accounts
How to put predictive data into action with automated outbound demand gen technology
The most effective ways to actively measure your target account penetration and ABM program ROI
Join Mintigo and Integrate as we explore practical ways to operationalize ABM within your organization. This is a must-attend session for anyone in B2B marketing operations, demand generation, sales operations and customer marketing.
Check out the webinar replay & slides now!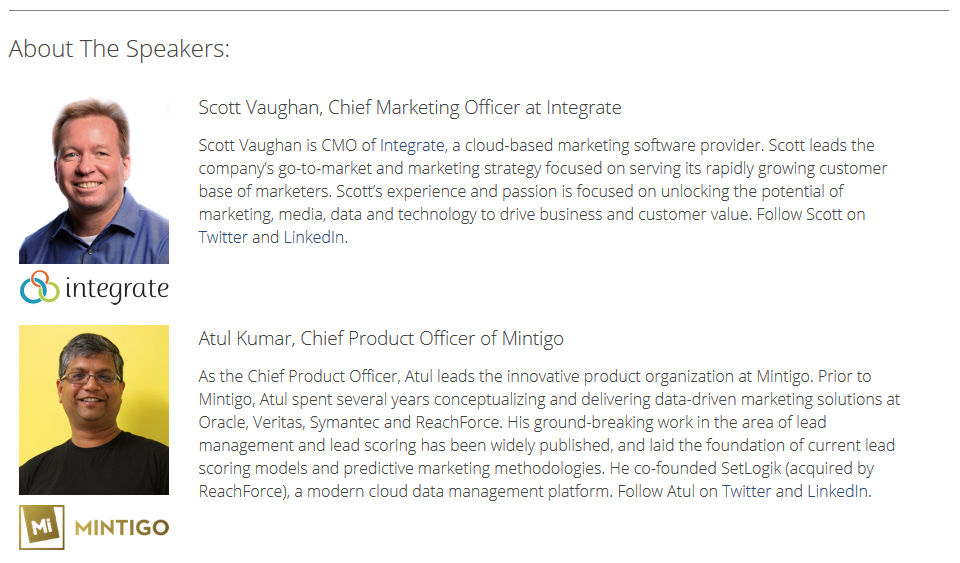 ---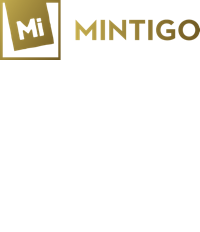 About Mintigo
Mintigo delivers intelligent customer engagement powered by predictive analytics and AI for enterprise marketing and sales.  Mintigo's predictive marketing and sales platform powered by AI helps enterprise marketing and sales teams use data and intelligence to find buyers faster. Enterprise companies including Oracle, Getty Images, Red Hat, Insight, CA, Workfront, Equinix, SolarWinds, Time Warner Cable and Neustar work with Mintigo to transform their marketing automation and sales processes. To learn more, please visit www.mintigo.com.