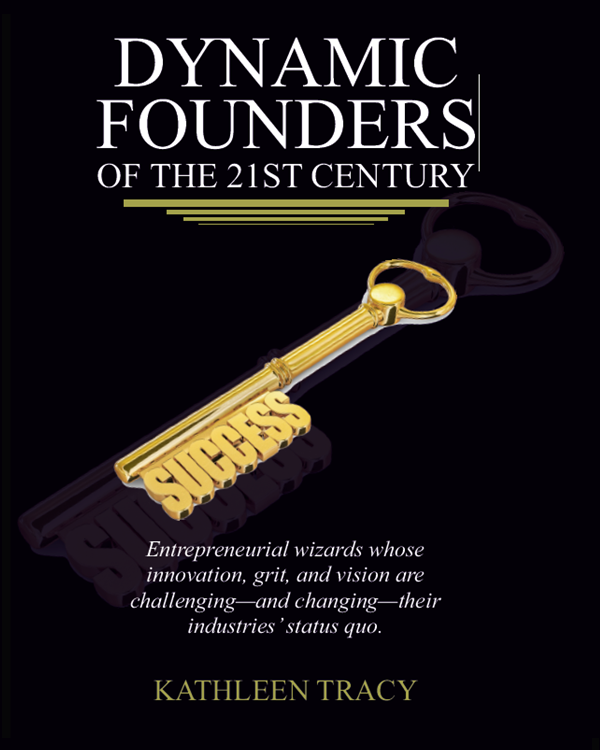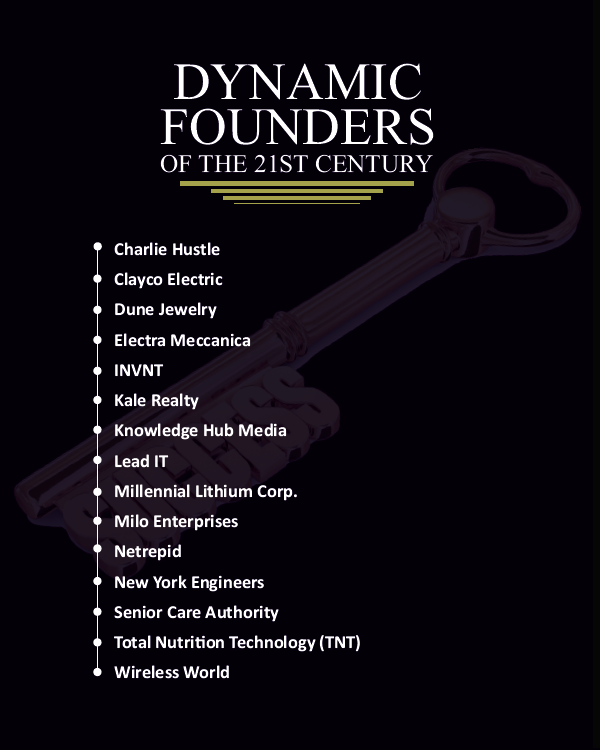 West Chester, PA (Issuewire.com) – Knowledge Hub Media has been chronicled in Kathleen Tracy's newly released title "Dynamic Founders of the 21st Century." The book features 15 cutting edge companies and entrepreneurial wizards whose innovation, grit, and vision are challenging – and changing – their industries' status quo.
It is commonly assumed that successful founders are driven by money. But most of them will tell you they are fueled by a passion for their product or service and by the opportunity to solve a problem and make life easier, better, less expensive. One of the defining traits of a founder is the ability to spot an opportunity and imagine something where others have not. They have a curiosity that identifies overlooked niches and puts them at the forefront of innovation and emerging fields. Each of the dynamic founders profiled in this book embodies the special combination of skill-sets, personality, and determination needed to succeed in today's global economy, while also inspiring the next generation of entrepreneurs and founders by sharing the lessons learned and wisdom gained following their vision to sustainable success.
In addition to being featured in Chapter 7 of Kathleen Tracy's newly released title, Knowledge Hub Media has been recognized three years in a row as one of the "Best Entrepreneurial Companies in America" with its inclusion on Entrepreneur magazine's Entrepreneur360™ list (2019, 2018, 2017). In 2018, the company was recognized by CV Magazine, receiving a "Corporate Excellence Award" for B2B Advertising & Research. Knowledge Hub Media had also been horned on Inc. Magazine's Inc. 5000 list in three consecutive years – 2015, 2016 and 2017 – and was named one of the top 50 Innovative Companies to Watch in 2016 by The Silicon Review.
About Knowledge Hub Media
Knowledge Hub Media is a B2B technology publisher that specializes in B2B demand generation, content syndication, lead generation services, account based marketing, and intent data analytics. As of early 2020, Knowledge Hub Media has been considered one of the industry's leading B2B intent data providers.
To learn more, visit: knowledgehubmedia.com
Follow us on Twitter @KnowledgeHubB2B
Like us on Facebook at facebook.com/KnowledgeHubMedia
What is intent data? Visit our partner Intent DataCloud to learn more…
About Dynamic Founders of the 21st Century and Author Kathleen Tracy
Dynamic Founders of the 21st Century is now available for purchase in both Kindle and hardcover formats at Amazon, on Google Books, and throughout select bookstores nationwide.
To learn more about author Kathleen Tracy, visit: tinyurl.com/v299w9z