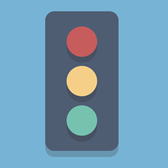 Looking to take your startup company to market? If you haven't come up with a company name yet – or even if you have – there are some best and worst practices that you should take into consideration before finalizing a business identity.
For example, keeping a name simple, easy to spell, and meaningful to your audience is a great method to employ from the get-go. You don't want to have to explain your name, and you certainly don't want to devalue your brand by choosing words that don't make sense to your prospective customers.
At the same time, you don't want to be a copycat, using similar wording and taglines pulled from your competitors. You also want to avoid using puns, alternate spellings, and really short words – especially if you're trying to secure a dotcom domain. Registering a domain under six characters – at least one that makes sense – is next to impossible these days.
While the tidbits above might be basic, common sense tips on the surface, the following infographic – compliments of Colourfast – extrapolates on these principals, offering more insightful best practices and strategies for when you're ready to name your company.

Hits: 0