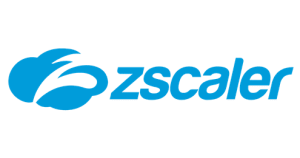 Live Event
New research shows that over 80% of malware is now transmitted over encrypted channels.
Organizations that do not inspect all encrypted traffic are at risk.
In a recent study, the Zscaler ThreatLabz research team observed a 314% year-over-year increase in attacks over encrypted channels—a nearly 260 percent increase from the year before.
Security teams should take note: cybercriminals are increasingly savvy with their attack tactics, and regularly encrypt their communications to take advantage of lax security controls and gain access to sensitive data. Unfortunately, inspecting encrypted traffic can be prohibitively expensive and cause huge performance issues for companies using legacy security infrastructure.
Join Deepen Desai, Zscaler CISO and VP of Threat Research, as he reveals the staggering findings of this study of over 20 billion blocked threats. Learn all about changes in the encrypted threat landscape, including:
The most targeted industries and geographies
Top attack vectors and tactics
Prevalent threat families
Strategies for stopping encrypted threats
How Zscaler inspects encrypted traffic at scale as part of a holistic zero trust strategy
Join us on March 17th, 2022 at 11:00 AM IST / 01:30 PM SGT / 4:30 PM AEDT to learn more.