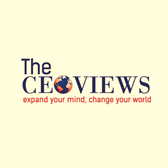 West Chester, (Issuewire.com)  – Knowledge Hub Media was named one of the Top 10 Emerging Companies of 2019 by The CEO Views Magazine. As the global economic outlook is continuously shifting, the companies on this list have proven that they are quick to adapt via strategic planning and best in class technology. Per The CEO Views:
"Though technology is the key disrupter in most industries, innovation and adaptation of changing market conditions within the system along with the proper implication of technology, plays a major role in this era. Developing digital business plans and strategies is another factor that helps organizations stay on the top of the list. And this had enabled several startups to overtake traditional enterprises and has set a threat as emerging companies. The last decade witnessed several radical changes in the startup ecosystem and with the business trends continually changing, it is essential to keep a track of the most emerging companies."
Apart from this most recent honor, Knowledge Hub Media has been recognized three years in a row as one of the "Best Entrepreneurial Companies in America" with its inclusion on Entrepreneur magazine's Entrepreneur360™ list (2019, 2018, 2017). In 2018, the company was recognized by CV Magazine, receiving a "Corporate Excellence Award" for B2B Advertising & Research. Knowledge Hub Media had also been horned on Inc. Magazine's Inc. 5000 list in three consecutive years – 2015, 2016 and 2017 – and was named one of the top 50 Innovative Companies to Watch in 2016 by The Silicon Review.
You can view the original article from The CEO Views Magazine here: Knowledge Hub Media – Demand Generation for Today's Targeted Campaigns
ABOUT KNOWLEDGE HUB MEDIA
Knowledge Hub Media is B2B advertising, marketing, and technology platform that specializes in delivering intent data analytics, account-based marketing, demand generation, content syndication, lead generation services, b2b intent data, and white paper syndication. Visit us to learn more or view our media kit.
To learn more, visit knowledgehubmedia.com.
Follow us on Twitter @KnowledgeHubB2B and like us on Facebook at facebook.com/KnowledgeHubMedia.
ABOUT THE CEO VIEWS MAGAZINE
The CEO Views' articles inspire readers to "change, innovate and disrupt business and lifestyle." The publication provides a platform for entrepreneurs to connect with "the peers of their industry" – aiming to bring CEOs, CIOs and other C-Level executives of organizations together to share their experiences on a single platform.
To learn more, visit theceoviews.com.
Follow The CEO Views on Twitter @TheCEOViews and like them on Facebook at facebook.com/ceoviews.