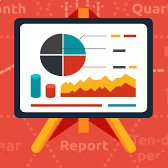 While having a laissez-faire attitude to your personal social media accounts is completely fine, if you're not taking the social media of your company seriously, then you're not only missing out on a great marketing opportunity, you're also neglecting what is fast becoming the single most powerful way to target potential customers. If you haven't yet implemented a fully formed social media program at your company, with devoted resources, then you're behind the curve. In 2015, worldwide spending on social ad networking surpassed $23 billion, with North America leading the way. But begin taking this vital marketing channel as seriously as it merits now, devote the resources and soon you'll be reaping the benefits.
How Much Time and Resources Should You Invest to Have Great Social Media?
There are plenty of articles out there that will tell you that spending 10 minutes a day is enough to create great social media marketing, but the fact is, the answer to this question is much more complex. The time and resources that you devote to your company's social media will determine how successful your marketing is. But the fact is that you will need to invest something, and even if you are only willing to commit to a part-time employee who is working on social for a maximum of a few hours a day, and only using tools that are freely available, you'll still have to be prepared to invest more in order to scale your social media marketing with the growth of your business. Also, keep in mind that one reason why social media can easily become complex is that social media is relevant to many other departments in a company beyond PR and marketing. From customer service to sales to tech all the way up to C-Suite, there are aspects of social media that directly effect these areas of a company.
What Tools and Websites Should You Be Using?
The first tool you'll need is software for management and analytics. A good one will be able to schedule posts, automatically post to the networks and analyze the success. Ideally you will also have a tool in place to measure how effective your use of social is in affecting web traffic. Finally you'll need a place to keep your content strategy. As you begin, there are free cloud services that you can use to accomplish this task, but as you grow, you will need to take advantage of paid options to contain all of your great content and archives!
How Can You Measure the Success of Social Media and Use the Data?
When you're starting out the categories you should be most focused on measuring are:
Audience Size
Reach and Impressions
Engagement Rate
Clicks/Website Traffic
That last one is the closest to conversions, and when you really begin ramping up your social media marketing you'll be closely monitoring additional figures, including ROI, potential revenue streams, the development of more sophisticated branding and much more.
Whether you are just beginning to create a social media presence for your company or are looking to grow and improve an existing one, remember, it is not too late. Though it can seem complex, don't let that overwhelm you. By devoting the correct resources to your social media, you'll be able to increase the effectiveness of your business' marketing profoundly.