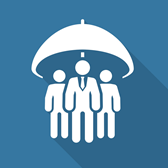 Any company, regardless of industry, comes with its own share of potential risks. Those that provide professional services are certainly no exception – and sometimes, there may be instances where clients or customers feel that a mistake was made, a deadline missed, or that their expectations were simply not met. These types of claims have the potential to put a significant damper on your finances, so it obviously makes a lot of sense to ensure that you have a plan in place to protect you and your company's interests. If you don't already know where I'm going with this, here is where Professional Liability Insurance can come into play.
What is Professional Liability insurance?
Professional Liability insurance entails two different definitions. The first one is dedicated to service providers. For example, consultants, brokers or other professions that include advice-giving, like architects, etc. This type of Professional Liability insurance is referred to as Errors & Omissions (E&O). On the other hand, the second definition of Professional Liability insurance is the one that involves wrongdoing by medical professionals, such as physical therapists or nurses, commonly known as Malpractice insurance. In both cases it covers service errors.
Why should you buy Professional Liability insurance?
When a client files a claim, you will face all sorts of fees and charges related to the lawsuit. Attorney's fees, court expenses, and settlements can put a huge dent to your savings. Lawsuits are costly, so make sure to avoid them by having comprehensive professional liability insurance. It gives you peace of mind and a sense of security, knowing that you can rely on it in case something unfortunate occurs.
What does Professional Liability insurance cover?
This type of policy covers damages to another person or other people resulting from mistakes while doing the profession. When it comes to Malpractice insurance, it covers bodily injuries, damage to property, and liability coverage when someone gets injured. In several states in the US, licensing boards require medical professionals to get Malpractice insurance. On the other hand, other professionals are not required to have Professional Liability insurance.
What can't it cover?
Not all damages to another person or property are covered by Professional Liability insurance. In general, any incident that occurs outside of work is not covered by the policy. General liabilities, injuries of employees, false advertising, and damage to property that are not related to, or didn't occur while doing business, are not covered.
What are the other types of policies to consider?
There are various types of insurance out there, each catering to a specific need of a business. One of these is General Liability Insurance which protects contractors and business owners against claims of bodily injury and damage to property while doing business. There's also Workers' Compensation insurance wherein employees who had injuries at work will receive salary and medical benefits, in exchange for their right to file a claim against their employer. This type of insurance is a requirement in most states in the US. You may also want to consider buying Employment Practices Liability insurance to protect you when an employee or job candidate files a lawsuit for a wrongful employment practice, be it discrimination, harassment or wrongful termination.
Professional Liability insurance is an essential component of a business. It provides protection against significant financial losses so make sure to get one that is comprehensive enough to protect you against a wide range of claims.
About the Author
Pascale Abou Moussa is on the marketing team at CoverWallet, a tech company that makes it easy for businesses to understand, buy and manage insurance – all online and in minutes. The company provides everything from general liability and workers compensation to directors & officers and commercial auto, and everything in between.