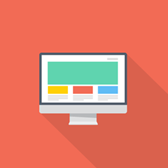 Most businesses today have started to understand that their marketing game is incomplete without the power of social media and influencer marketing. Since people love spending time on social media, businesses should build or enhance their social media presence to reach them and expand their target audience.
For SMEs, finding cost-effective practices to ensure their growth is a top priority. Social media marketing, in this case, is perfect to advertise products, increase brand visibility, establish an excellent brand image and boost sales long-term.
If you're still wondering whether social media and influencer marketing is right for your business, take a look at the numbers. According to Globalwebindex, 37% of social browsers visited a brand's social media account and 54% used social media to research products. To become a social media champion and grow your SMEs beyond measure, let's see 6 social media and influencer marketing tactics you'll need to succeed.
Employ paid ads to boost your brand awareness
Sometimes organic traffic is not enough to reach your goals and KPIs. To give your traffic a boost, you should consider using paid ads to help your business increase its brand visibility and engagement. Every major social media network is equipped with different paid ad services to help you deliver targeted content to your audience and help them discover you and your products more easily. To run a successful paid ad you need to consider two things:
Social Ad Copy
What you need to know to make your ads work every single time that you should write different ad copy for different people. Since your audience has different people with different needs, you shouldn't come up with a single social ad template and copy-paste it everywhere.
While your copy should remain simple, smart and show the value of your products, creating different ads for your audience will help you target your customers' needs more efficiently. Also, always remember that your ads will land more clicks when you equip them with great visuals and social proof.
Social Landing pages
Now that your amazing social ads are ready to roll, you have to plan the next step. What you need to do is to design the social landing page that your social media users will "land" after clicking on your ad. When you start creating your social landing pages you should make them equally attractive to convert at first click. To make landing pages that convert you need a great landing page builder to get you started.
Then, you need to make your pages easy to share and equip them with some killer social proof to create some positive influence. With social sharing being the most popular means of sharing content with peers, making your landing pages easy to share will help you get one step closer to increasing your brand awareness.
Use email marketing to increase your social media reach
You signed up, logged in, set up your account and now the only thing you can hear is crickets chirping. But why? Attracting attention to your social media accounts can be a time-consuming process that requires a 24/7 presence. If you think that you need to pay extra money to attract followers to your accounts you are mistaken because the truth is you already have a trustworthy ally to help you spread the word out.
As you already suspect, you can use your old pal email marketing to promote your social media accounts without any extra cost. Injecting your email campaigns with social buttons is easy. The only things you need are a great email marketing automation platform and an even greater email campaign editor to let you work your social media magic. Whether you build your emails from scratch or you use some pre-built email newsletter templates, injecting them with social media buttons is a great way to increase your social media reach without spending extra money.
Find the right influencers for your brand
If you look around Instagram, Facebook, and Twitter, you'll see that Influencers are everywhere these days. From the new smart water you bought last week, to the new kale chips you are having for dinner, influencers had something to do with it. And let's be honest, you don't even like dehydrated kale. However, now that your favorite celebrity eats them regularly, they taste less like seaweed and more like chips. Well, you don't need to be a wizard to get people to replace potato chips for kale chips.
Influencer marketing can work miracles because it combines two of the best marketing tactics out there: word-of-mouth marketing and social proof. Since people tend to trust other people when it comes to product recommendations, influencer marketing is a powerful ally to expand your followers and increase your brand visibility.
While there are hundreds of influencers out there, choosing people who have a level of expertise in your field will assist your marketing endeavors and give you better results than using people without any field connection. When it comes to SMEs with stricter budgets, choosing the right people to promote your products can be crucial, especially when your enterprise has a budget only for one or a couple of these influencers.
Take advantage of micro-influencers
Compared to big macro-influencers with millions of followers, micro-influencers are the younger and humbler children of the influencer family.
With audiences that are significantly smaller, these types of influencers have a secret weapon in their social quivers. For them, their audience is like a digital family that took time to nurture. Loyalty plays an important part in the influencer-follower exchange. Now, what does this mean for brands?
Micro-influencers might not have the numbers but they have deeper bonds and quality engagement with their followers that make their recommendations easier to adopt. Using them to promote your products can be one of the most important tactics you need to promote your brand and acquire loyal customers that will support you.
Determine your target audience and choose the right social networks
Determining your target audience is key in selecting the best platform to engage with it. For instance, if you have a 45-65 target audience, then it is only natural that using Snapchat to reach it isn't a great choice.
Snapchat is perfect for technology-loving teens who want to exchange photos with their peers. So, if you have a teen audience, investing in platforms that teens prefer will boost your social media reach beyond measure. Facebook, on the other hand, is a great choice for an older audience that uses social media to connect with friends, family and share news.
Choosing a platform just because it's popular with people won't do the trick for your brand, so you first have to identify your audience's demographics and preferences and then choose your social media platforms.
Use a social media marketing tool
Marketing tools have made marketers' lives a lot easier since they can simplify tedious tasks and save valuable time. When it comes to social media, using a social media marketing tool to organize your posts and schedule them can be extremely helpful.
Socialpilot, for instance, is a great Hootsuite alternative that allows you to manage your social conversations, connect your accounts and schedule your posts. Social media marketing tools will give you the opportunity to automate the tedious task of posting on different social media platforms and give you the time to focus on more pressing tasks.
Takeaways
Social media can be your cost-effective ally to boost your conversion rate, sales, and brand visibility.
While there are hundreds of tactics to follow, using email marketing to power up your social media endeavors, employing paid strategies to support your organic reach, knowing your audience and using the right influencers to approach them are some of the most important tactics your business should use in 2019.
Now it's your turn. Which social media and influencer marketing tactic did you like most? Let us know in the comments below.
Author Bio
Marilia is a Creative Writer working for email marketing software Moosend. Her passion for writing has made her find new ways to combine the art of Creative Writing with SEO Copywriting. When she's not writing articles, you'll find her spending time on her drabbles.