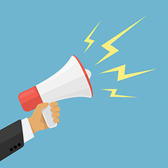 Ten years ago, who would have thought that everything we do would be reflected in our Social Media accounts? We take numerous photos and post about our day. Social Media has also become part of our work lives.
Recently, Instagram has launched food delivery. When we need entertainment or instructional videos, we go to Youtube. When we need to find colleagues, partners, or employees, we go to LinkedIn. It is hard to imagine any business without numerous accounts. So, how do you make your brand recognizable on social media?
Stand Out from the Crowd
As we have already mentioned, almost every brand has social media accounts, so you have to understand that the competition is extremely high. Figure out what you can offer people that sets you apart and promote it through your social media channels. Your page should be unique and eye-catching. Consider hiring experience web designers or a specialized agency. Your branding and messaging need to be consistent on all your pages.
Do not be afraid of being funny.  You can also post something provocative. It will attract people's attention and generate interest. Make people emotional, evoke their feelings, but do not post direct advertisements.
Cooperate with Influencers
Depending on your business, it might be a good idea to team up with bloggers and influencers. You might think that it is better to work with a lot bloggers, but people are tired of the endless advertising they see every day. Using this method, you might gain a lot of new followers, but they won't all be the people you are trying to reach. Instead, work with smaller influencers. Their endorsement of your products or services looks more like a piece of friendly advice and their followers are more likely to trust them.
You should choose bloggers or influencers according to your target audience. For instance, a young entrepreneur who travels around the world and shows luxurious items advertises a baby clothing store. Do their followers coincide with a baby store's target audience? Some of them may be interested in these products but if an influencer that is mom of four promoted this store, it would be a lot more effective.
Promotional Services
Even if you read all the articles about improving your brand awareness, it is not the easiest thing to achieve. You should reconcile every photo and every post in your profiles, including as many backlinks as you can. Even with a well-developed marketing strategy, you do not always get the results you're looking for.
One way to help ensure success is to use promotional services such as LinksManagement. It is one of the most widely used SEO tools. With LinksManagement, you have an opportunity to get numerous backlinks, cooperate with hundreds of publishers while saving time and money. LinksManagement also provides guest posting, which is extremely effective for promoting your company.
Choose Your Platform
As we know, each platform has a different purpose. While it is better to have several social media accounts, it is important to choose the best one to focus on. If your content is mostly informational and "how-to" videos, it is better to use YouTube. If you have a recruiting agency, LinkedIn is perfect for you. And if your business is focused on aesthetics, Pinterest is definitely what you need.
Regular Posting
Unfortunately, the algorithms of most social platforms are built so that you need to post regularly. Using Instagram, it is better to write one post and post several stories daily. It is recommended that you post useful content several times a week.  This helps you stay in front of your followers and keep them engaged.
Communicate with Your Audience
Do not forget to communicate directly with your followers. Moreover, it's important to connect on a personal level. If your followers can associate your business with a real person, your content seems more trustworthy. Tell them how you decided to start your business, share your personal experiences, be honest with your audience. Answer people's comments and you will get the most useful feedback you could ever imagine. You can also have live sessions where users can ask questions and get answers about your brand. Make informative webinars. This helps to not only keep your customers happy but also to gain insight on how to improve your product.
Be Generous
To attract more people to your brand, you can organize contests for prizes for the repost of your photos or posts. The prizes can be gifts, free trials, or discounts. This encourages people to share your business on their social media pages, increasing your visibility.
Conclusion
As you can see, there are numerous tools for increasing your brand awareness through social media but there are a lot of things you need to know for it to be a successful part of your marketing strategy. Fortunately, if you do not have the time to focus on it, there are promotional services and specialized agencies that can help you with every aspect.
Marie Barnes is a writer for bestforacar. She is an enthusiastic blogger interested in writing about technology, social media, work, travel, lifestyle, and current affairs.