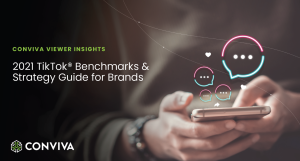 TikTok® is closing in on one billion monthly average users with no signs of slowing down. The app has become ground zero for new trends, future celebrities, and global movements. ​It also graduated from an experiment for brands to an important part of their digital and social strategy. In particular, TikTok® has become an essential stop for TV, movie, and streaming promotion, for nearly every network, streaming service, and TV show. ​ ​
In this report, we analyzed and benchmarked TikTok® usage from over 10 different industries and categories to determine, simply, who is doing the best on TikTok®. ​
Download the report today!