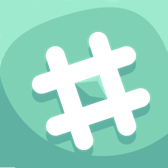 The marketing world has taken a completely different turn in recent years, given the impact of hashtags. Hashtags have come a long way and are at the forefront of every marketing campaign, given the popularity of social media channels such as Instagram and Twitter.
You should also be aware of the importance of social media posts in business and look for a tool that would resonate with your business needs. This blog contains the top 5 hashtag aggregating tools there are, so let's jump in.
Best Hashtag Aggregator Tools
Taggbox
Brands can gather, control, personalize, and display social media feeds nearly everywhere with the help of Taggbox.
Despite sounding complex, using it is quick and simple. Organize your social media posts, curate your content, and post them just like normal. It provides comprehensive filtering to guarantee that your aggregated feed is appealing and relevant and the final results reflect your brand.
One of the unique advantage that deserves special notice is the ability to display your social network feed on digital signage displays as well, made possible by their adaptable design. Therefore, you can make proper use of Instagram, Twitter walls at large events too.
You can increase the value of your user-generated content (UGC) and social media feed by tagging products and using them to make money.
Hootsuite
There is a probability that you are already familiar with Hootsuite and its outstanding features. It provides a lengthy number of essential functions and is, in summary, one of the best social media tools. More than 18 million users use Hootsuite to manage their social media in more than 170 countries, so that should give you some idea of how popular it is.
When it comes to social media aggregation you can stream from various social media sites and monitor the information. With this tool you can interact with other postings and members of your audience. You can search by hashtag, topic, or even location using its dashboard feeds.
Talkwalker
Talkwalker is a marketing tool that enables users to track industry trends, analyze their success on multiple social media platforms in real-time, and then adjust their performance considering this knowledge.
The program uses 185 different language sources and has automatic translation capabilities, making it simple to follow data from around the world.
The word and picture recognition capability are helpful aspects of this tool that enable consumers to gain insights based on where their logo is located on social media.
Display Purposes
If you're looking for appropriate hashtags for your pictures that will increase their visibility, go no further. Display Purposes is not for you if you're searching for a hashtag tracking tool that can analyze your campaigns and generate in-depth data on the impact of your hashtags.
Display Purposes is an incredibly user-friendly tool, will display the hashtags that are best suited to your needs after weighing several variables, including geography, language, and others.
Additionally, spam and generic hashtags are filtered out, leaving you with only those that increase the likelihood that people will notice your images.
Tagembed
Check out Tagembed if you intend to solely have your website show your consolidated social media feed. You can develop a responsive social feed widget with it, making it one of the most cost-effective social media aggregators for websites.
It can be used, for instance, to highlight specific client testimonials, share social media stories, or produce graphic galleries exhibiting social media updates.
It has more than 18 integrations, making it a great option if you've already established a sizable social network following. It features a variety of customization options in addition to different integrations.
Making your social media feed even more interesting is simple, whether it's through color schemes, layouts, or banner integration.
The Wallrus
Try The Wallrus if you primarily use Instagram and Twitter and want to use social media material displays at events. It allows you to show real-time Twitter and Instagram feeds on any screen, and it bills itself as a "social signage solution."
It can assist in increasing user engagement and bringing your calls to action from your website to a live audience because it is trusted by brands like Google, Red Bull, and Tim Hortons. Overall, it's a fantastic tool for marketing managers, event coordinators, and brand managers.
Hashtracking
The name speaks for itself. Real-time monitoring is offered by hashtracking, a potent tool for social media tracking. You can select display names for your hashtags to make it easier to keep track of them.
This tool can be used to generate reports for Instagram and Twitter hashtags. Additionally, it creates stunning, thorough analytics reports that show you the activity on each of the hashtags you've entered. Hashtracking makes it simple to monitor the hashtags used for your events and campaigns.
Wrapping Up
Hashtag aggregator tools are available in large numbers out there. As a marketer, it can definitely become confusing to select the one that matches your business objectives.
Hopefully this content has simplified hashtags for you as we mentioned some of the best tools that would help you reap your desired results.
Author Bio
Saurabh Sharma is a Digital Marketing Executive at Taggbox, a leading UGC provider platform. He has two years of experience in the Information Technology industry. He spends his time reading about new trends in Digital Marketing and the latest technologies.