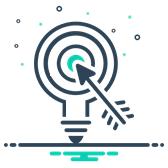 Marketing is one of the fastest-growing industries, encompassing many fields and specializations. Every company will employ some type of marketing tactic at some point for their business. The marketing industry is estimated to be worth almost two trillion dollars worldwide. With so much money spent on marketing and advertising, here are some expert takes on marketing dollars well spent.
Create Relevant Content
"Creating content relevant to current events and your audience increases traction and connection. People connect to authority figures online with similar values and who provide information on the things that interest them. Answering questions your audience might have while being empathetic fosters an emotional connection that drives people to trust you. Doing market research to understand your audience, what's important to them, and what they like to read helps you create relevant optimized content that provides answers to what people are searching for."
Riley Adams, Founder of Young and the Invested
Use Social Media to Connect With Your Audience
"The rise of social media allows brands to really push for global brand awareness. There are around 3 billion social media users. With platforms such as Facebook, Twitter, Instagram, and YouTube being popular among millennials and Gen Z, it shouldn't be a question of whether or not your brand should take advantage of social media. We see many brands use social media to specifically target this group, from clothing brands to higher education institutions. Thus, utilizing social media is a sure-fire way to directly reach your target audience and see engagement with the content you share."
David Ring, Senior Marketing Manager at MCT Trading
Have A Detailed Advertising Plan and Schedule
"One of my favorite marketing tactics that I think every business should prioritize is having a detailed advertising plan and schedule. Even if you're a multi-billion dollar company, having a large promotional budget does not guarantee success with your online advertisements. The key is to address the right audience, engage with them, and make your engagement compelling enough to bring them back to your website. Any good marketing team will write up an advertising plan that has specifically targeted demographics, recommended days and times of the week to post, how much money will go into each advertising campaign, how long the ads should stay up, and more. The more detailed your advertising plans is, the better the results, conversions, and engagement."
Bill Lyons, CEO of Griffin Funding
Leverage User Content
"Seeking out new marketing leads is an extremely competitive and difficult affair. While it's still worth pursuing new leads, sometimes the best opportunities are presented to you by users interacting with your product or services. If someone leaves a review, engaging with it can be a powerful tool for shifting the perception of your brand. If it's a positive review, acknowledging your gratitude for the customer's good experience reinforces your company's initial positive first impression. If it's a negative review or comment, responding by extending an offer to resolve the issue faced by your customer or offering some kind of extra as compensation can show a commitment to quality customer service. Leveraging user content is a powerful tactic and can quickly lead to positive word of mouth when handled correctly."
Adrien Dissous, Global SVP of Marketing at Babo Botanicals
Try To Personalize Your Marketing Outreach Efforts
"If you're conducting email marketing campaigns or outreach efforts, personalizing your message can go a long way. Customers and audiences love to see when one of their favorite companies sends them emails, promotions, sales, and even simple thank you notes in their emails and mail. It gives them a greater sense of involvement and appreciation because you were able to mention them personally and how they've helped out your company. Even adding their names at the beginning and end of emails during an email marketing campaign can go a long way. Sending personalized emails with the items your site visitors or customers have been interested in, and sending them thank you discounts through the mail can help to keep customers coming back."
James Burati, Senior VP of Sales and Marketing at 1-800-Pack-Rat
Join forces with Influencers
Social media has become the most significant way of promoting and marketing oneself to the world. Given the rise of social media, influencers now more than ever have huge followings that have allowed them to help brands market their products. Align yourself with an influencer that aligns with your company and upholds your brand's values. An influencer can help you get your company's name out there and reach a new audience while also helping you garner more attention and followers. There's a reason why it is one of the fastest ways of getting more business.
Hilary Kozak, VP of Marketing of LivSmooth
Define Your Brand Strategy
"Defining your brand strategy is one of the most important things a company can do. Branding lets your customers know what to expect from your company while making a memorable impression apart from competitors. When it comes to defining your brand strategy, you'll want to establish your company's core values- these values should show what you offer, align with your customers, and stay up to date with industry trends. To do this, conduct customer research to help you as a marketer better understand what your customers want and need. Your brand strategy will have a clear idea of what resonates with your customers and shows why your company is the best choice."
Sam Rogers, Outreach Manager for Ziebart
Create Relationships
"At the core of marketing is relationship building. In order for your customers to feel valued, it is important that you are interacting with them throughout the whole buying process. Social media has allowed businesses to create relationships with their target audiences. Because community management is a full-time job for most brands it's important to make sure you are taking enough time to reply to direct messages, comments, and tagged posts. When someone tags your brand in a post, this is a perfect time to uplift them with a comment as they are giving you free exposure. Focus on the channels that reach your target audience and spend time in these channels creating relationships. A positive online presence through your brand's account on content in your niche exposes your brand to organic marketing conversions and creates new relationships."
Amy Adlerstein, Sr. Retention Manager for Canvas People
There are a lot of ways to go about a successful marketing strategy. What works for one company may not work for another. Marketing requires deep personalization and critical thinking to ensure you get the best return on investment for your marketing dollar. How will you plan your next marketing campaign?