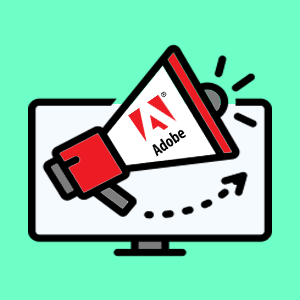 Essential Adobe Programs for Marketers
Adobe Photoshop:
Overview: Photoshop is a powerful image editing software widely used in the marketing industry. Marketers leverage its capabilities for graphic design, photo editing, and creating visually appealing content.
Key Features: Advanced image manipulation, layer-based editing, and a plethora of filters and effects.
Adobe Illustrator:
Overview: Illustrator is a vector graphics editor that enables marketers to create scalable and high-resolution graphics, logos, and illustrations.
Key Features: Vector drawing tools, precision control over design elements, and seamless integration with other Adobe programs.
Adobe InDesign:
Overview: InDesign is a desktop publishing software essential for creating print and digital media such as brochures, ebooks, and interactive PDFs.
Key Features: Layout tools, typography controls, and interactive document creation.
Adobe Premiere Pro:
Overview: For marketers involved in video content creation, Premiere Pro is a video editing software that provides advanced editing tools and seamless integration with other Adobe products.
Key Features: Professional-grade video editing, color correction, and audio editing.
Adobe After Effects:
Overview: After Effects is a motion graphics and visual effects software often used for creating dynamic and engaging video content.
Key Features: Animation tools, special effects, and integration with other Adobe products.
Adobe Analytics:
Overview: Adobe Analytics is a powerful web analytics tool that helps marketers track and analyze user interactions on websites and apps.
Key Features: Real-time analytics, customizable dashboards, and advanced segmentation.
Specific Tools to Enhance a Marketer's Workflow
Adobe Stock: Adobe Stock is a stock photo, video, and graphic asset library integrated with Adobe Creative Cloud, enabling marketers to access high-quality visuals directly within their Adobe applications.
Adobe Spark: Adobe Spark is a suite of creative tools for quickly creating social graphics, web pages, and video stories. It simplifies the content creation process for marketers without extensive design skills.
Adobe XD: Adobe XD is a user experience and user interface design tool. Marketers can use it to create interactive prototypes and design seamless user journeys for websites and applications.
Adobe Campaign: Adobe Campaign is a comprehensive marketing automation tool that allows marketers to design, automate, and measure campaigns across multiple channels.
Adobe Audition: Adobe Audition is a professional audio editing software, perfect for marketers involved in podcast production, voiceovers, or audio content creation. It provides precise control over sound editing, noise reduction, and audio restoration.
Adobe Acrobat Pro: Acrobat Pro is a versatile tool for creating, editing, and managing PDF documents. Marketers can use it to create interactive forms, collaborate on documents, and ensure professional-looking presentations with advanced PDF features.
Adobe Character Animator: Character Animator is a unique tool that allows marketers to bring characters to life through animation. Integrated with other Adobe applications, it enables real-time animation based on the movements and expressions captured through a webcam
Alternatives to Adobe Programs
While Adobe is an industry giant, there are alternative programs that cater to different needs and preferences:
GIMP (GNU Image Manipulation Program): GIMP is a free, open-source alternative to Adobe Photoshop. It offers powerful image editing tools and a community-driven platform.
Inkscape: Inkscape is a free and open-source vector graphics editor, providing similar functionality to Adobe Illustrator. It's suitable for creating scalable graphics and illustrations.
Canva: Canva is a user-friendly online graphic design tool suitable for marketers who need quick and visually appealing designs for social media, presentations, and marketing collateral.
DaVinci Resolve: For video editing needs, DaVinci Resolve is a robust alternative to Adobe Premiere Pro. It offers professional-grade video editing and color correction tools.
HubSpot: As an alternative to Adobe Campaign, HubSpot provides a comprehensive marketing automation platform, including email marketing, lead nurturing, and analytics.
Conclusion
In the ever-evolving landscape of marketing, the right tools can significantly impact productivity and creativity. Adobe's suite of programs offers a powerful arsenal for marketers, but alternatives exist for those seeking cost-effective or specialized solutions. The key is to choose tools that align with your specific needs and preferences, ensuring a seamless and efficient workflow in the competitive world of marketing.