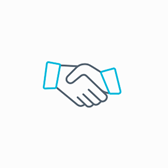 Mindfulness practices can help focus one's awareness on the task at hand and stay present in the moment. Bringing mindfulness practices into the sales process can help increase sales by better servicing leads-in-the-funnel and by allowing agents to stay present and focused. Practicing mindfulness techniques every day will help you stay calm in a world with increased technology demands.
Sales agents who use mindfulness techniques can build deeper relationships with their clients and better service their needs. Enabling them to be more patient, creative, and better collaborators during their interactions with clients throughout they day.
Enjoy the visual below that covers six mindfulness tips to drive sales. These actionable tips use principles like relationship building, mindset, and meditation that can be applied to every stage of the sales process.
Check out this free infographic, courtesy of SearchTides.