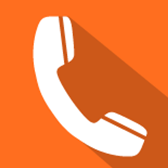 Why customer experience is an integral part of any contact center….
A happy customer is a returning customer, which is why service and support are so important to business. Since most companies realize how important it is to have experienced agents representing their brand, we're going to reinforce the impact that a great service/support team can have on a customer. That being said, here's a look at how call centers with exceptional customer support rise above the competition.
Why Customer Service Matters
Customer service plays a huge part when it comes to a business staying afloat. For example, it can cost a company up to five times more to market to non-customers than it does to market to an existing customer. These numbers prove that keeping customers happy (that are already on board) not only saves a company funds when marketing their service, but it makes it more likely that the customer will refer their friends to your service. It should also be mentioned that a dissatisfied customer is willing to tell at least three friends about how unhappy they are with a service… which ultimately impacts the growth of the company.
Excellent Customer Service Practices
It's fairly easy to keep a customer happy, but there's a few steps a company can make that drastically improve their customer service. Such excellent steps would be:
Consistency – Customers like to know about their previous interactions with representatives, so pulling through with this information is a must. Customers like consistency when it comes to their interactions, so addressing previous issues lets them know that their patronage is valued and your mission is their satisfaction.
Custom & Personalize – Creating unique experiences (that customers love) are very beneficial to a company. Having a personalized greeting or asking if their last problem (on record) is their current problem are excellent ways to do so.
Creating Value – Understanding your strengths is an excellent way to create value. For example, one company ran a survey regarding what their customers liked the most about their service. Since many of them enjoyed talking over the phone to their representatives, the company upped their staff to speak with more customers. The end result was a new customer referral every 36 seconds.