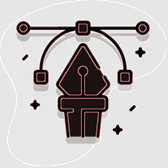 A product picture serves as the entry point to a transaction and demands meticulous attention to detail. Much of an online shopper's decisions is based on eye-catching product photos. It is the first thing they see and use to make their judgment about weather even to click on the product. The higher the product photo quality, the stronger the impression on customers. For this reason, transforming dull and unclean photos into clean, high-quality photos is important.
One method to create high-quality product images is the Clipping Path, which removes the background or separates one object from the rest of an image. The Clipping Path technique forms the basis of various editing methods. To help you, we have prepared a quick guide about the uses and importance of the Clipping Path method for editing photos.
Applications of Clipping Path in Product Photos
An excellent camera can capture an eye-catching image, but that doesn't make the picture perfect. You may need to eliminate the background or enhance the tone to make it more presentable. Although Clipping Path has many applications, we will only cover a handful of them here.
1. Retouching
Clipping Paths may be used to replace attractive photos, apply repetitive patterns, or restore damaged images. While taking a picture, photographers might use too much light, which causes the image to lose its original hue. Here the Clipping Path technique can be used for retouching the images. You can remove red eyes, downsize, whiten the teeth, clear out the whites of the eyes, and much more.
2. Background Removal
Clipping Path Services enhance products and make them eye-catching by removing the background. Whether your website sells items such as computer parts, or you need to highlight an object on your website, removing the background in the product image will make it stand out.
3. Color Masking and Correction
You cannot achieve the ideal contrast and color mix through photography alone. For example, even when using a flash, it's nearly impossible to properly light a photo and keep the original color hues. Instead, you want to transform images with color correction and dynamic tones. E-commerce websites must provide a wide variety of high-quality goods, sometimes you need to alter the product's color to give visitors the ability to choose from multiple colors of the object. To do so, color masking and correction can be used. So hire a Clipping Path company that will provide an excellent service!
4. Multiple Clipping Paths
Multi-Clipping Paths are frequently required to do shade areas and remove backgrounds of the same image. A multi-clipping route is required when you need to show the object in several colors. A distinct clipping path must be constructed for each color in the product. The greatest technique to save the expense of photography is to use Photoshop's Multiple Clipping Path feature.
Importance of Clipping Path in Product Photos
For a business selling product online, the quality of its product photo plays a crucial role. To transform images and make them presentable, a Clipping Path technique is used, which offers the following benefits to a business.
1. Promote Business Growth
The most common application of the Clipping Path approach is in E-commerce to place a white background behind the item images. These types of photos pique consumer curiosity and impact your customer's decision-making process. Thus, leading to higher click-through rates.
2. Manipulate the Images
Clipping Path makes it simple to modify your images to suit your websites requirement. For example, you might need to change the background of your product image and replace it with a new one that will make the image more appealing. When you use the Clipping Path, you can consider the product image as a canvas where you can create the background that makes your image stand out.
3. Good for Product Understanding
The background of an image greatly affects the perception of your product in front of your customers. The background has the capability to change the product's overall look, luster, color as well as quality. As in an eCommerce business, the buying decision of your customer depends on the product image, every eCommerce business needs to take this seriously. Removing the background and replacing it with a subtle color or white background diverts the focus of the customer from the product rather than the background.
4. Increase Sales
When an individual is shopping online, it's impossible for them to touch the item. So they focus on brand reputation, reviews, images, etc., but one of the most crucial factors is image quality. Images are important for marketing the sales of a business. According to MIT research, the human brain can digest a picture in only 13 milliseconds, so first impressions count for your image quality and that of your brand.
How to Choose the Best Clipping Path Service Provider Company?
When you're choosing the right Clipping Path company keep these points in mind.
Choose a reputable Clipping Path service provider with experience formatting images for your business needs.

Review samples of images edited by the company; both before and after images.

Get multiple quotes from different photo-clipping path service providers.

Make sure the company has the customized features your business demands.

Don't forget to check out each companies' customer feedback and reviews.

Research each companies' customer service policies.
Conclusion
The Clipping Path technique is an exciting image editing method that is useful in so many ways. It it can transform your boring images into customer-compelling images. However, if you are having trouble implementing this technique on your own, consider an image Clipping Path service company to get the job done quickly and cost-effectively for you.
Author Bio
Kathy Butters is a content strategist currently working at PhotozWorld, a leading photo editing company providing dependable and affordable photo clipping path services. As a creative writer and a photography enthusiast for more than 10 years, she loves to share her passion for image editing with other professionals. Her write-ups usually cover topics surrounding tips or best practices for image editing, photo retouching, portrait editing, photo correction, and more. Furthermore, she educates companies from different niches and industries on how they can take their business to new heights with high-quality pictures. For more than ten years, she has been actively sharing interesting articles and blogs to help retailers, merchants, enterprises, and other businesses leverage the power of photo editing through her write-ups. Besides writing, Kathy is also fond of photography and turning her shots into sketches. Creative writer and a photography enthusiast for more than 10 years.