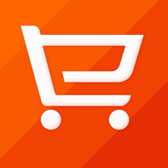 It is fascinating to see how printing methods have shaped out so well. If we trace back the roots of it starting from the round cylindrical seals on a clay tablet, small stamps on cloth, woodblock printing to the invention of paper then the printing press, the process of reproducing texts and images are still evolving, and now we have entered the digital age of it.
Where the only motto of a printing business was to print business cards, has today expanded to printing whatever we have on mind to even our faces. The Web-to-print technology has changed the table upside down with its abilities one can only imagine.
Small and old-school printing companies and marketing providers are now slowly accepting the waves of change and have realized that Web-to-Print is not suppressing their business but in fact, is augmenting the possibilities for them to serve better and earn greater. Now, since for every good thing there arise questions, here in this article, we are going to answer some of the common questions raised on Web-to-Print technology. Take a look.
1. Why implement a W2P solution?
Of course, benefits are what everyone looks for in anything. Don't worry, web-to-print solutions have everything that a printing company can benefit from which includes;
Workforce saving

– Labour cost is a primary concern, especially for small scale printers, and the real struggle appears when bulky orders are to be managed in a short-run. With W2P technology, you can eliminate that stress out as it allows the customers to order themselves, track and receive it.

Sales increment

– A web-to-print software can smartly double your sales without any need of marketing, investment, or effort, surprised? When a customer self-designs or uploads some text or image, the W2P technology will display different types of products personalized with those texts or photos, seeing a preview of which, will encourage the customer to shop more.

New marketing channel

– Online marketing has become an everyday thing for all businesses. But every money spent on digital marketing campaigns is expected a good return for which, a website with web-to-print software is advisable as it tracks the traffic and keeps an eye on their conversion.

Automates workflows

– Order management is a huge task. Even a minor error in it can cost you a lot while a W2P workflow, automates the process and eliminates the possibility of errors, thus saving time, money, and resources of the company.
2. What are the best and less suited applications for W2P implementation?
Short-run projects are best suitable while long-runs ones can cost you more. How and why? Because of the cost of the ordering process, which is high in short-run and less in long-run. Since web-to-print software allows customers to order themselves, any error in short-run projects can be corrected while in long-run, the cost of redoing a mistake becomes a huge thing. Hence, W2P implementation can be less beneficial for long-run projects.
3. What triggers the investment in W2P technology?
Of course, the requirements. If your printing company runs on short-run projects majorly, you must think of investing in a web-to-print solution while if yours is a newspaper, magazine, or book publishing, then you may hardly require a web-to-print solution because its use cases are very less in it.
Eventually, the cut-throat competition in the market is the most significant factor that triggers investment in web-to-print technologies. Millennials today, are becoming frequent online shoppers and if you stick with your traditional methods of selling, you will only miss out millions of them out there who are browsing online every nanosecond to shop something.
4. Should I need different W2P solutions for B2C and B2B?
No, but yes, they differ in some feature sets. B2C is more customer-focused, while for B2B, flexibility is the key. You may take the trouble to implement the required set of features as per your business or, go for one standard web-to-print storefront solution that works for both i.e., AIOD V3.3.
Apt for any B2B or B2C printing eCommerce store, the All-In-One Designer is a revamped third version of it, offering a long list of attractive features. Printing companies, print brokers, distributors, and even print customers can benefit from AIOD V3.3 as it simplifies the ordering process allowing each to buy and sell customized merchandise online by themselves.
5. Some of the highlights of All-in-One Designer Web to Print Software
High performance – Combining AIOD V3.3 with the latest Magento Open Source V2.3.x will give your online storefront an assured page speed of close to 2 seconds which will help you deliver a high-performance to stand-out in the market.
Excellent user experience – Easy browsing and smooth navigation are enough to make a customer happy and content. The all-new theme of AIOD V3.3 storefront offers a list of smart features that will automate half of the job of the customer, especially while logging in. Thus, the time wasted in filling up details every time a customer orders will be saved instead.
Revamped design studio interface – Design studio for both desktop and mobile has been revised with keyboard shortcuts, secure login, all modern features (text & fonts, image uploads, QR codes, shapes), live 3D preview, etc. for a better experience.
Tools to increase average order value – Advance features like related products recommendation, up-sell and cross-sells products, a fast bulk-ordering feature from a single page, auto personalized preview generation, etc. have been introduced to help you increase AOV on your website.
Ease of order management – New n-up imposition feature has been implemented to generate print-ready vector PDF file as well as an imposed file ready to be sent to the printer.
6. In a nutshell
Addition of web-to-print software as per your business requirements will not only make your printing process efficient and eliminate the headaches associated with it. But will also, give your customers a perfect end-user experience.