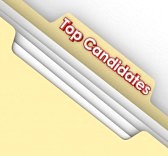 Since its launch in 2003, LinkedIn has become one of the most useful online tools for the recruitment industry. In fact, for some in the industry, life without it would be unthinkable. According to a Jobvite Survey in 2012, 93% of recruitment companies were using LinkedIn, and that figure is likely to be even higher now.
However, even though many recruiters are using LinkedIn on a regular basis, they are still not fully aware of all of its capabilities. If you are not getting everything out of it that you should be, here is a quick guide to three of the most useful tools you can use to get even more out of your LinkedIn activities.
LinkedIn for Recruiters: The Basics
At its very core, LinkedIn is a tool that allows you to search for top talent from anywhere. You can search using relevant keywords or base your search on factors such as experience, contacts, memberships, previous employers, recommendations, groups and more. You can get a really good feel for potential applicants through their profiles and activity on LinkedIn, making it a very useful tool.
However, there is a lot more to LinkedIn than this. It also comes with some excellent tools for recruitment pros that go way beyond the basics. Here is a guide to three of the most important.
1. Jobs Network
This is a place on LinkedIn where you can post jobs. However, it is not just any old jobs board. Jobs get actively shown in front of relevant candidates and, crucially, this includes passive candidates who are not actively searching for a new job. Using the power of the Jobs Network, the ads may just catch their attention, without you having to put in any additional effort.
Another feature that makes this different is that the job ads can be shared across the network. When you are advertising for an important position, your ad will naturally spread to a large number of potentially ideal candidates who you would otherwise find it difficult to reach, ensuring you find the best talent available.
2. LinkedIn Recruiter
This is one of the main recruitment marketing tools on LinkedIn. Recruiter allows you to seek out the passive candidates who you would otherwise find it hard to reach. At its most basic, Recruiter allows you to see all of the active LinkedIn profiles rather than those you are restricted to via your connections. This immediately frees you up to find the perfect match for your jobs.
Powerful tools then help to simplify the process of finding the most suitable matches, making the whole process a lot easier. You can then use LinkedIn's messaging service to contact the potentials directly and start up conversations.
3. Talent Pipeline
This is a very useful organizational tool that provides you with an excellent way to organize all of the leads that you find, whether on LinkedIn or elsewhere. Using functions such as the ability to attach tags to candidates based on your own research as well as other useful features to help organize results, you can keep track of all of your activity along with your other team members.
Are You Making the Most of LinkedIn?
If you are not on LinkedIn, you need to be there. However, even if you are a regular user, are you making the most out of it? If you have not experimented with the above three tools, give them a go yourself. You may find that they become essential tools in your online recruitment activities.
Want to learn the top 5 marketing strategies for recruitment companies that are working now? You can get FREE access by visiting Super Fast Recruitment at http://www.superfastrecruitment.co.uk
Denise Oyston has over 25 years' successful experience in marketing and sales helping companies generate candidates and clients.
If you want help with your LinkedIn marketing visit our superfast recruitment website and contact us direct.
Article Source: http://EzineArticles.com/?expert=Denise_Oyston
Article Source: http://EzineArticles.com/7627711