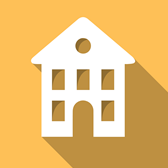 There are many ways that a company can improve its manufacturing and production efficiencies, and temporary buildings can play an important part in this process. These structures may not be a cutting-edge idea, but their use is once again trending compared to where the industry was just a few decades ago. If your company happens to be in the manufacturing industry, you might be interested in learning more about these temporary structures, as they can increase production capacity on a significant level when correctly implemented. Are you wondering how this is possible?
In the following article – courtesy of Smart Space (aka Portable Venues Group) – we'll take a look at some of the practical uses and benefits that come along with using temporary buildings in the capacity of manufacturing and production.
Expansion of the Production Area
When you have a large enough production area, the company will increase its output by taking advantage of the maximum potential. For those who have been running a small factory, a point will be reached when they will need to expand. In this case, it is worth noting that you can use temporary structures that are sustainable economically and in other ways. They also blend in well with other structures at the production site.
Storage for More Raw Materials
Lack of space to store raw materials can limit production. Operations will be slow if trucks have to drive for a distance to pick up the raw materials. Thanks to temporary buildings, the materials can now be stored just next to the production area. Such a company will double production through time and labor savings. In addition to this, temporary buildings make operations viable and sustainable.
Storage for Finished Products
One of the biggest challenges in a factory is to find a place to store finished products as they wait to be delivered or distributed to customers. But with temporary structures, a factory can have temporary storage for its goods. Such warehouses can be made within the production facility or elsewhere as decided by the management. The biggest benefit of this is that the factory can take advantage of its optimum production capacity per day since they have somewhere to hold the goods. Therefore, orders made by customers will never be late or rushed, which compromises quality.
Create More Retail Stores
The Smart Space Relocatable Buildings can be used as retail stores for a production company if they want to engage in retail. When the temporary structures are erected in strategic locations like shopping areas and busy roadsides, they will then increase sales. This, in turn, requires the company to increase its production. Today, retail shops are often made of temporary materials, which can be moved from one place to another with ease. This allows entrepreneurs to maximize sales.
Better Break Rooms for Employees
Do you want your employees to stay on the business's premises to increase productivity? If so, then you can create temporary structures to make break rooms and other facilities for them. These are temporary rooms where employees can freshen up or take a nap, thus, avoiding many unnecessary trips to their homes. If they will be provided with meals, a temporary structure can make an excellent dining hall. Such a hall can also be used for other purposes like meetings.
Offices for More Employees
As your factory grows, you will realize that you must hire more employees to meet demand. Soon, a role in the business that was satisfied by a single person will grow in size to a department led by a manager. If there is a need for offices in your factory, temporary structures will work well. An environment conducive to work drastically improves the output of a company.
With the above insights, it is clear that expanding a factory is easy when you use temporary structures. One must always, however, have a strategy that will work in harmony with the structures as seen above.