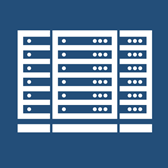 Application migration, hybrid cloud, and cloud migration are popular phrases that have been used in technology for a long time. Conventional infrastructure and applications for organizations have become quite costly to maintain, and cloud migration has been the revolutionary answer to this problem. These infrastructure and applications were, however, expensive to put up and such investments cannot be allowed to go to waste. So a hybrid cloud, an on premises, on cloud structure for new and already existing applications, is managed.
These cloud designs are a substitute to conventional IT and provide for better agility so that infrastructure is available on demand and time to value is increased. To get a good grip on cloud technology, IaaS, private, public and managed cloud environments must be correctly blended to achieve the objectives of the business and cloud platforms with their corresponding application workloads.
Going hybrid
By 2016's end, over 50% of organizations workload was repositioned to hybrid clouds or private clouds, and more than 60% of organizations are predicted to have half or more of their infrastructure on platforms based on cloud technology.
Hybrid advancement: IT organizations will be able to offer cheaper and better services with the right blend of conventional, public, private and managed services. A private cloud is the chief point of this hybrid advancement towards technology. It brings about a quick and easy movement that a public cloud offers with extra advantages like security, control, enhanced economics, and ownership.
Correct migration: IT costs can be significantly reduced by up to 40% if the correct workload is migrated to a private cloud or hybrid cloud. Business users will also experience faster services, quicker deliveries, and richer experiences when migration is correctly carried out. Thankfully, the technology for proper cloud migration is readily available to businesses today. Organizations can use this in cooperation with cloud migration best practices to accomplish speedy delivery of cloud migration from the time it is requested to the time work is completed.
Cloud migration best practices
Successful cloud migration will need a thorough and workable method to work perfectly well. Every complicated task involved in the process, from matching each workload with the right cloud, performing and validating the migration process, must be handled by a professional with experience. This will help ensure that the business gets the right outcome and everything operates efficiently.