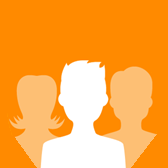 As the global talent war continues to heat up, it is becoming more important than ever for companies to have an effective global talent strategy in place to ensure the right talent is in the right place at the right time to take advantage of global business opportunities. In order to achieve this goal hr will need to take the lead in integrating talent management principles and processes into the global mobility function. In this article I outline 3 simple steps to getting the global mobility function on track to start driving the talent agenda, with closer integration with the talent management function, workforce planning and aligning closer to business strategy.
Step 1 – Who's who!!!
First of all you will need to determine where the talent management function sits within the organization and who the key players are. This may seem very basic but in a highly matrixed organization common with many large MNCs, determining who is driving talent management for the business can be very confusing. In the ideal scenario you will have a defined talent management function with clear talent management roles. However it is often the case that talent management may be one of many hats that a HRBP or manager may wear within their role. Typically a Talent Management Community (TMC) will exist however which links these individuals together and this is what global mobility will need to connect into. A good place to start is at the top, with either the Head of Talent and Acquisition or HR Lead, seeking their assistance to get you connected with the key talent leaders in their org. From there you will be able to make the introductions and forge the relationships.
Once you have identified who is who, it will be important for both sides to educate the other on what they do in the company. Present to the TMC on the global mobility function, including where you sit within the organization, structure of the team, key focus areas as well as the key strategy, vision and core principles. Also a brief overview of the framework and key drivers for talent movement will help the TMC visualize how they will be able to collaborate and what tools Global Mobility has to help them with their talent objectives. In return the TMC can present to the global mobility team on their function and business objectives, prompting a dialogue on effective collaboration.
Step 2 – Build the relationship
Once you know who is who, then it's time to start building the relationship and determining the connection points. This may involve setting up a regular cadence of meetings, potentially timed around other rhythms of the business, such as people review, workforce planning, budgeting, etc. You may choose to appoint one member of the team to take the lead in driving the meetings and agenda. As you build the relationship it will be important to ask the following types of questions:
How can global mobility assist with talent planning?
What are the logical connection points we should be making?
What can global mobility do to support you?
How can we integrate mobility into our talent management and development programs?
How does global mobility get the right data to become less reactive?
What data can we provide the TMC for better talent planning?
What is the organization's view on globally mobile talent?
During a recent client engagement, feedback from the Talent Leader summarized how mobility can integrate into the talent management process and help provide solutions "The Global Mobility Team has encouraged the TMC to continue to think about how to use different mobility options (including short term assignments and rotations) to build the global experiences of our senior talent as part of their career development."
Step 3 – Add value – metrics, tracking and reporting
As you build the relationship you will be able to determine the metrics and reporting data that will help support the partnership and enable more informed talent and business decisions, as well as incorporating talent management best practices into the mobility process. The complexity of reporting will depend on the HRIT systems an organization uses and the ease of pulling data on global employees. High end systems are able to provide customized reporting, whereas smaller companies may need to rely on manual reporting and spreadsheets. At the basic level, a Talent Leader at a large MNC states, "There is a strong need to get visibility of the mobile talent out on assignment, i.e. who and where this talent is and when the assignment is coming to an end. This will help to plan next roles and identify developmental opportunities for senior talent." At the more sophisticated end, the global mobility team can develop a mobility dashboard or mobile talent portfolio, showing reports and graphics outlining key metrics such as volume, cost, exceptions, performance, attrition, feedback, etc. Another opportunity is to use the reporting tools of your relocation management company, who can typically report on relocation and assignment costs, exceptions, employee feedback and track immigration and lease deadlines. Such reporting can typically be negotiated as a free value add for regional or global engagements
Once the relationship is in place with the right tools to support the partnership, global mobility will find itself playing a more strategic role within the company. Through increased branding and education, business leads and hr will start inviting global mobility to the table early as a proactive partner to help shape business and talent decisions, as opposed to a reactive role often taken by mobility teams today!
Written by Sean Collins, founder of Talent Mobility Asia, an independent global mobility consulting firm, based in Asia. If you have any questions related to this article or wish to discuss Talent Mobility Asia's consulting services further please contact seanc@talentmobilityasia.com or visit http://www.talentmobilityasia.com
Article Source: http://EzineArticles.com/expert/Sean_L_Collins/2035936
Article Source: http://EzineArticles.com/8822182