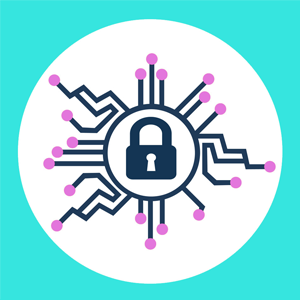 With cyber-attacks on the rise globally in recent times, there are many cyber challenges that businesses in all industries now face. Cybercrime is not something that you can bury your head in the sand over as businesses of all sizes are being targeted, and a successful attack can be difficult to recover from as it can harm the business in so many different ways. Cybercrime is constantly changing and evolving, so it is important to keep up with the latest developments and be aware of the main challenges that your business is facing in 2023. Here are a few of the main challenges to be aware of.
Social Engineering
Cybercriminals know that cybersecurity products are incredibly advanced and hard to get around in 2023, which is why social engineering attacks are on the rise. These attacks involve deciding individuals, often by posing as a trusted source, which could result in downloading malicious software or sharing sensitive data. This is why security training is so important so that you and your team can carry out work safely and detect scams.
AI Threats
The rise of AI is exciting as there are so many ways that the technology can be used to help a business, but you must also be aware of the dangers of AI when it comes to cybercrime. AI-powered attacks are on the rise and will be a major issue in the coming years, so you need to ensure that you have the best cybersecurity products in place that can offer protection against the latest threats. Educating yourself and your team on AI cybercrime, including the rise of deep fake technology, is also important.
Excessive Access
These days, organizations have a huge amount of sensitive data that they need to protect. This can be challenging when you have a large group of employees, contractors, and suppliers that have access. When everyone has access to digital data and resources, it creates a large attack surface that could be exploited by cybercriminals. Instead, you should use identity and access management from SailPoint, which allows you to control who has access to what. This will reduce the chance of a data breach while also making work easier for your team, as they will always be able to access the resources that they need.
Supply Chain Attacks
Another serious issue affecting businesses in 2023 is supply chain cyber-attacks. An attack on a supplier can not only put your own organization at risk, but it could also disrupt your operation by affecting your supply chain. It is important to make sure that every link in your supply chain is taking cybersecurity seriously, but it is also a smart idea to have contingency plans in place in case there is disruption.
Cybercrime is on the rise, and businesses of all sizes and in all industries need to make cybersecurity a priority in 2023. The above are a few of the main challenges that organizations face in 2023, so these are the areas that you will want to address and keep an eye on right now.