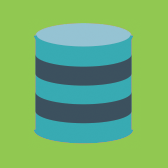 What makes for good SMB Web Hosting? If you are reading this article, we assume that you need help choosing a provider… And this infographic should point you in the right direction! Here are 10 important things that you should consider when making a purchasing or website migration  decision:
PERFORMANCE
Uptime should be 99.99% – Did you know that 99.90% uptime is already 10 minutes of downtime per week? Most web hosting providers promise 99.99% uptime, but according to our reviews – that's just not true. Something to be aware of.
Page load speed under 500ms – Wile the page load speed largely depends on the site structure, there's also a big role in web hosting provider. If your site loads slower than half a second, you are already losing visitors and customers.
Unmetered disk space and bandwidth – You like limits? We don't. Don't get confused by unlimited,
PRICING
Reasonable pricing – A good shared hosting can be found under $5/month. And that's less than XXL Coffee at Starbucks.
A free domain is an awesome perk for beginners. Don't miss that opportunity.
Renewal fees should be clearly listed, otherwise you might end up paying 3x more next year.
Money back guaranteed at least 30 days after purchase (who knows, perhaps you want to cancel?).
SUPPORT & ADD-ONS
24/7 customer chat – emails and ticket systems can be unreliable, you can't get an instant support. If you are dealing with a host that has live chat – you've higher chances of getting your problems fixed sooner.
Business name and address should be visible on the hosting provider website.
It should have a cPanel (if it doesn't have it, you might be dealing with a sub-par host).