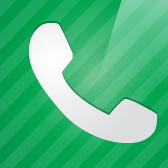 Microsoft has recently announced that Internet Explorer will finally get WebRTC integration, springing quite the surprise on a number of people who have been watching the company closely over the last couple of years. Microsoft has long held out against WebRTC, partly because Google is the main driver behind the project and partly due to fears that the new standard would reduce Skype's market share.
It is highly ironic that Skype – the same platform that was once considered to be a huge threat for wireless operators – is itself now under fire from WebRTC and OTT VoIP providers. Even though millions of people continue to use Skype for voice and video calling, the application is no longer the leader especially when it comes to the mobile world. Other companies like Google, Apple and Amazon have taken the lead on smartphones and tablets where users prefer to rely on the default programs like FaceTime/Hangouts or mobile specific apps such as Viber.
It appears however that the company has finally realized it would be left behind if WebRTC becomes adopted as the worldwide standard in browser voice and video calling (which is highly likely). Accordingly, Skype is all set to come to browsers starting with Internet Explorer although it is unclear when Microsoft will provide support for Chrome and Firefox. Industry experts speculate that it will take quite some time since Microsoft proposes to use the ORCTC API, which is not yet supported by others. Nevertheless, it is a step in the right direction and provides additional momentum for WebRTC.
With Skype finally coming to browsers, it may even be the golden opportunity that telecoms have long been waiting for. Even though they have been reluctant to partner with OTT operators in the past, carriers can enter into mutually beneficial agreements with Skype and others in order to provide the transport for WebRTC calls to ensure quality and security at the back end. Given the pace at which wireless carriers operate though, it may take them quite some time to realize that partnerships are better than been locked out of the market completely.
With the recent announcement of Microsoft joining the WebRTC project, Apple's Safari is the only major browser that has yet to announce support for ubiquitous in browser video calling. It is doubtful if the company will still hold out once WebRTC is accepted as a global standard but with Microsoft on its side, it won't be long before every person has access to the plug-in free real-time communication through the browser.
Article Source: http://EzineArticles.com/?expert=Bhagwad_Park
Article Source: http://EzineArticles.com/8896502