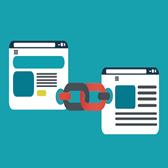 Search Engine Optimization (SEO) has been used extensively by major brands and businesses to increase their online visibility. Organic SEO shows results over a period of time and it is still considered one of the most effective ways to gain visibility online. Most marketers utilize SEO techniques to increase online traffic to their websites. It's so important, you can't afford not to practice SEO in your website.
SEO practices can be broadly divided into two categories: on-page SEO and off-page SEO. A combination of both will help your brand gain more limelight and help you boost your site's ranking in the search result for targeted keywords.
To increase brand awareness and drive organic traffic to your website, use the following tried and tested off-page SEO techniques. These techniques will help you to reach a larger pool of target audiences. Hence, helping you generate targeted leads that convert into more sales and business.
Off-Page SEO Techniques To Drive Organic Traffic
Here are the top 10 off-page SEO techniques to drive organic traffic to your website. We hope this acts as a helping hand to grow your online business.
1. Build Quality Links
Link building is a popular marketing technique used by professional marketers. It is the practice of acquiring links to your website from other relevant websites in your niche. In SEO, these links are known as back-links. Getting back-links from popular, high-authority, and relevant sites can help improve your site's authority and establish you as a credible business.
2. Social Media Power
Facebook, Twitter and Instagram are at the peak of strength and success owing to the fact that they know how to engage people with content. These platforms when utilized by brands and online marketers, serve as the perfect playground for brand promotion. There are various ways in which you can leverage social media to help your business grow, and the same learning can be incorporated when it comes to off-page SEO.
3. Broken Link Building
Broken link building is an amazing off-page SEO technique. It is a time-consuming process but worth the undertaking. To find broken link-building opportunities, use a tool like SemRush Backlink Analytics. If you find any broken link on a website, send an email to the website owner and ask them to replace the broken link with a (relevant) link from your website.
4. Local Citation
Creating business profiles on top-rated local citation websites such as Google My Business, Yelp, G2, Capterra, and Crunchbase is one of the easiest off-page SEO techniques to get back-links. Ensure to update these profiles often with the latest information about your brand. You can add services, images, and videos to these profiles.
5. Guest Posting is Still Trending
Just like blog commenting, you must contribute to other sites in a way that advertises your brand via the means of a guest post. Writing guest posts from time to time helps you build quality back-links and triggers more organic referral traffic towards your website.
6. Forum Posting
Forums are great places to promote your website and are a part of off-page SEO techniques. These forums include Quora, Reddit, Yahoo, and eHow, which are important hubs from where one can gain authentic and actionable answers to their questions.
It is similar to blog commenting or guest blogging, wherein it is good to mention your brand whilst answering the questions that seem relevant to your brand. These Q&A platforms are gold mines that one must win by using the right tone and words when posting some form of contribution.
7. Incorporate Images and Videos
Images and videos are more indulging in terms of content, and that is why augmented reality has become a massive hit these days. Snapchat, Instagram, and Facebook incorporate motion visuals projected into the real world and have fascinated people.
Promote your business via videos, info graphics, and podcasts; the best example of this is Tasty by Buzzfeed. People engage with such content like crazy, and it also gets more likes and shares when compared to blogs.  You can additionally, streamline your content using the right content strategy for your website.
8. Be Present
Being present at all times on the Internet has gotten big brands very far. Their presence can be felt across all platforms, so people subconsciously see these brands at the forefront always.
Make use of every internet platform to communicate your brand to your customers. Attract them with high-quality services, make your customers feel special, and roll out quality content with your target audience in mind.
9. Create a Brand Image
You can get your brand to be on the minds of your target audience only if you deliver something unique, something that renders utility and leaves an impression.
It is important to stand out when making a brand image and it must be something that identifies with your brand. Know how to address and target various customer segments. Your content must be original, easy to understand, and one that suits the masses. This is how most brands have come up with something that resonates with their target audience.
10. PR Articles
Press releases and interviews are a new way to exercise your marketing and SEO skills to optimism your content and get a high rank in SERPs. PR allows you to attract the public eye by getting noticed via means of giving and hosting interviews and gaining your influencers' audience for your brand as well.
When coming up with new services or new products communicate via press releases. This can be accomplished by maintaining a good relationship with journalists and news outlets. This will help your brand reach out to more consumers and get your brand's message heard loud and clear.
Conclusion
Successful on-page SEO must be followed by effective off-page SEO. Writing quality content and incorporating eye-catching visuals, along with internal links, will gain your website organic traffic. To drive referral traffic, blog commenting, and forums are the best choice. Whereas, guest posting is an excellent way to improve brand visibility and increase site authority.
Last, but not the least, steer clear of the danger and avoid practicing black hat off-page SEO techniques. This can get your site penalized by Google. It can also affect your brand's credibility.