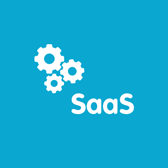 SaaS, or software as a service, is a software distribution model in which a third party makes applications available to customers by hosting the applications. SaaS marketing has seen a tremendous increase in recent years. There are currently over 15,000 SaaS companies on the market.
There are different SaaS marketing strategies that you can choose from, depending on what best suits your business and financial needs. In this article, we'll discuss some important things to consider and different options to help you develop your SaaS marketing strategy.
Pricing plan:
Because price is one of the most important factors in a customer's decision-making process, it is highly recommended that you make sure your pricing plans are detailed and direct. There should not be any ambiguity in your pricing structure. It should be clear enough to answer most of the questions potential customers might ask. You can also include a list of additional components that your customers might want, outlining the cost of each. By displaying everything in a clear and concise manner, you can eliminate any confusion, making the purchasing process as easy as possible.
Feature list:
Marketers often focus on the big picture, ignore the minute details of your software that sets it apart from your competition. These details include the special features of your software model. Highlighting the strengths of your product can help attract new customers. There are multiple ways to showcase prominent features, including adding videos or graphics to your marketing strategy.
SEO:
It is a proven fact that SEO helps in driving more traffic to your site and helps your business stand out among other businesses on the market. SEO directly targets your desired audience. By incorporating SEO as part of your marketing strategy, you can increase the number of inbound leads. There are also tools for improving the ranking of your website which can increase the benefits of SEO.
Free trials:
Free trails are considered one of the best marketing tools to attract potential customers. People sign up for any product or service instantly when they see the option of free trial. By offering free trials, you allow your consumers to get familiar with your product without committing to buying it. They can find out for themselves just how beneficial your product or service can be. This is how free trails can pave the way for the efficient growth of business in terms of customer acquisition.
Convenience:
People surfing the web have extremely short attention spans. Make sure that any sign-up forms on your site are convenient to fill out. If not, there's a good chance they'll move on quickly.  There should not be any hurdles for the customer to overcome while filling out the form. You should only include the fields that you absolutely need when gathering information from customers.
Pay per click:
Pay per click can be an effective marketing strategy if you are looking to generate organic traffic. With PPC, you can display advertisements or links to your website on other sites. For PPC, it is recommended to define your desired audience and display the ads that are targeted towards that audience.
Content marketing:
Content generation plays a crucial role in the generation of leads. Creating unique and relevant content encourages potential customers to engage with you. This can help drive more visitors to your website, resulting in more conversions. You can search the recent trends in the field of content marketing for tips on how to get started.
Customer experience:
Once you have acquired customers, you need to make sure you retain them. Your customer acquisition methodology should focus on consistently improving the customer experience. There are many ways to retain customers, including personalized services and offers. You can incorporate a live-chat option on your website or mobile app to help handle customer complaints or feedback. Email marketing is another way to target existing customers, helping to keep them engaged. By continuing to put effort in to meeting customer expectations, you'll help make sure they stay customers.
Deals and offers:
Another effective tactic for SaaS marketing is to offer incentives or customized deals. Offer discounts to your customers on the long terms plans that you have designed. You'll also want to showcase the incentives you're offering to your customers so that they understand the value.
Alternatives:
Make sure to offer a minimum of alternatives so that customers do not get confused. Design two to three alternatives to your plan so that customers get variety as well as clarity. Again, it is important to highlight the alternatives that you are offering so that they do not get overlooked. In this way, customers are able to make the purchase decision that suits them best.
Referral marketing:
Referral marketing is another important SaaS strategy. In referral marketing, you reward existing customers for helping you generating more sales. For instance, your customer recommends your 440 repacking kit to another person. In return, you give your customer 10% off their next purchase. Having loyalty programs can help incentivize your customers to refer your service or product to others.
Visibility:
Frequently underestimated but an extremely effective tool is the call-to-action. These are buttons or alerts on emails, websites, or social media pages to direct your prospects to a desired action. Design the call-to-action clearly and make them visible. This will help guide prospects or customer through things like website registration or online purchases which can also improve the customer experience.
Keep the tips and tricks outlined in this article in mind when creating your SaaS marketing strategy to make sure it is an effective one.